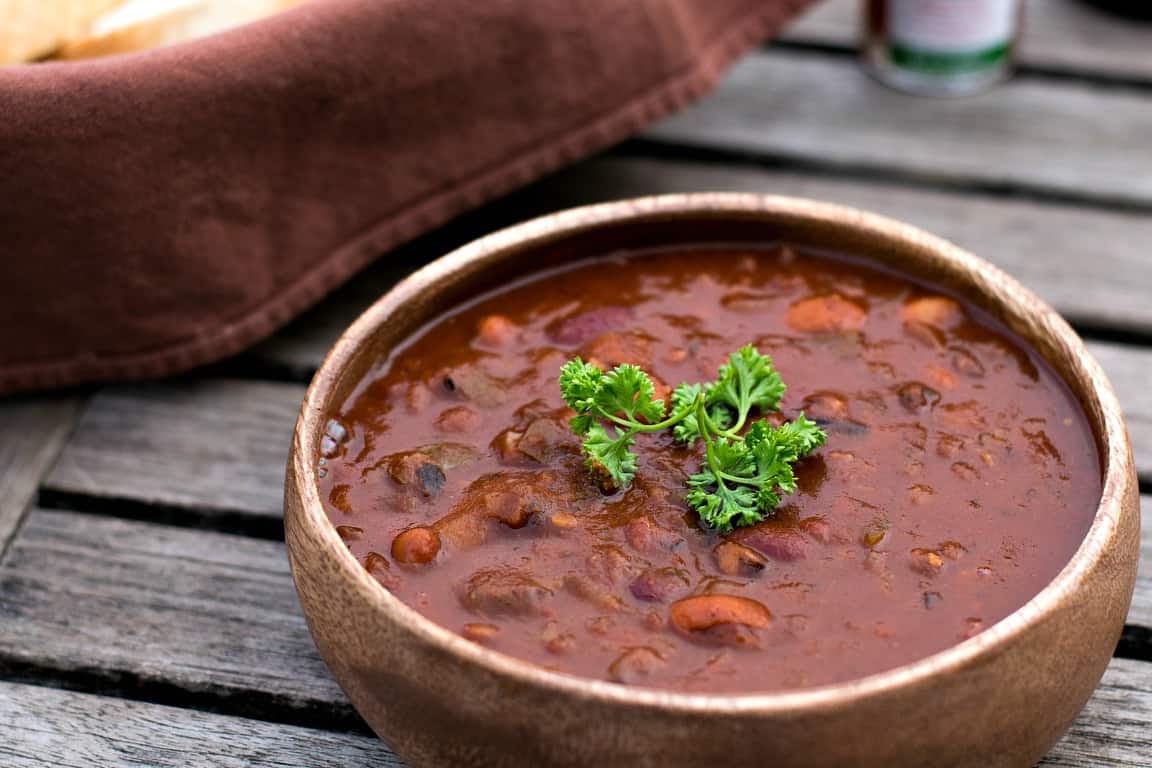 Best Damn Instant Pot Vegan Chili Recipe
By Brand New Vegan
Ingredients
1 large onion chopped
1 red bell pepper diced
1 green bell pepper diced
3 cloves garlic minced
8 oz Seitan optional OR
2 cups Cauliflower Crumbles optional
8 oz Mushrooms optional
2 cups water
1/2 tsp garlic powder
1/2 tsp black pepper
1 tsp paprika
1 tsp oregano
1 tsp chipotle chili powder optional
2 tsp ground cumin
1/4 cup McCormick's chili powder
1 15oz can pinto beans low sodium
1 15oz can kidney beans low sodium
1 8oz can tomato sauce low sodium
1 15oz can diced tomatoes (fire roasted)
1 6oz can tomato paste
2 Tbs Masa Tamale Flour
Instructions
1Chop all vegetables and add to IP
2Lightly saute vegetables in a small amount of water, veg broth, or bean juice (aquafaba) until softened
3If using - add seitan, cauliflower crumbles, or mushrooms for a meat substitute.  Note:  All of these are optional and you could just add another can of beans.
4Add water and all spices except Masa and stir well
5Mix in beans and stir well
6Add tomato sauce and diced tomatoes to TOP of stew and DO NOT STIR
7Add lid to IP and set to MANUAL mode for 10 minutes.  Allow to naturally vent when completed for 10 minutes before CAREFULLY releasing any additional pressure
8Stir in tomato paste, any last minute garnishes, and Masa flour.
9Let rest for 10 minutes to thicken, stirring occasionally
View Full Recipe
Top Vegan Recipe Resources
🥑