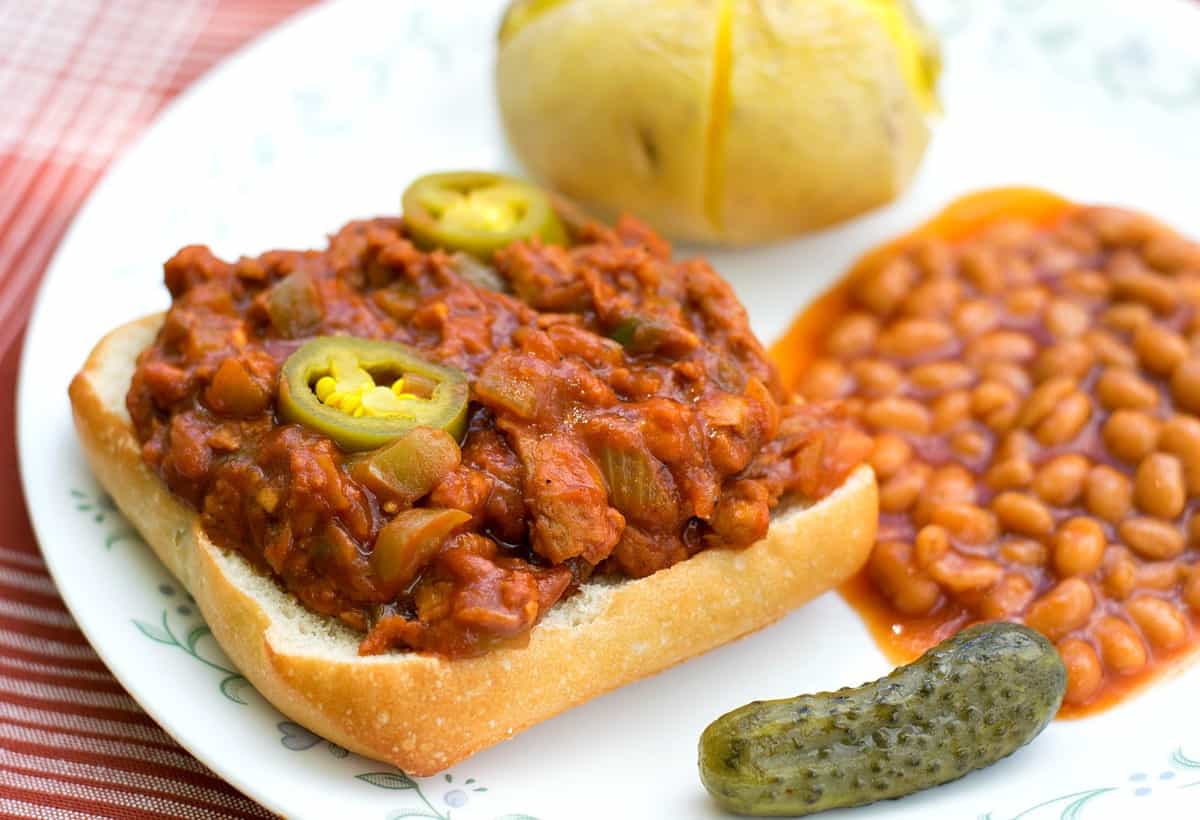 Sloppy Soy Curls Recipe
By Brand New Vegan
Ingredients
3 cups Butler Soy Curls dry
2 cups Hot Water
2 Tbs Soy Sauce low sodium
1/2 tsp Garlic Powder (optional)
1/2 tsp Onion Powder (optional)
1/2 tsp Mrs Dash Seasoning (optional)
1/2 Onion white
1 Bell Pepper (red or green)
1/4 cup Vegetable Broth low sodium
2 tsp Garlic minced
1 tsp Jalapeno minced
8 oz Tomato Sauce
1/2 bottle Stubb's Original BBQ Sauce (18 oz bottle)
1 tsp Red Wine Vinegar
Instructions
1Add dry Soy Curls, hot water, and soy sauce to a large bowl and set aside.  Stir occasionally.
2Chop onion and bell pepper and saute in the vegetable broth until softened
3Add garlic and jalapeño and cook for 1 minute
4Drain soy curls, squeezing out any excess water, and chop finely.  Add to pan with veggies and stir.
5Add Tomato Sauce, BBQ Sauce, and Vinegar and stir.
6Simmer over med heat until reduced to desired consistency.
View Full Recipe
Top Vegan Recipe Resources
🥑