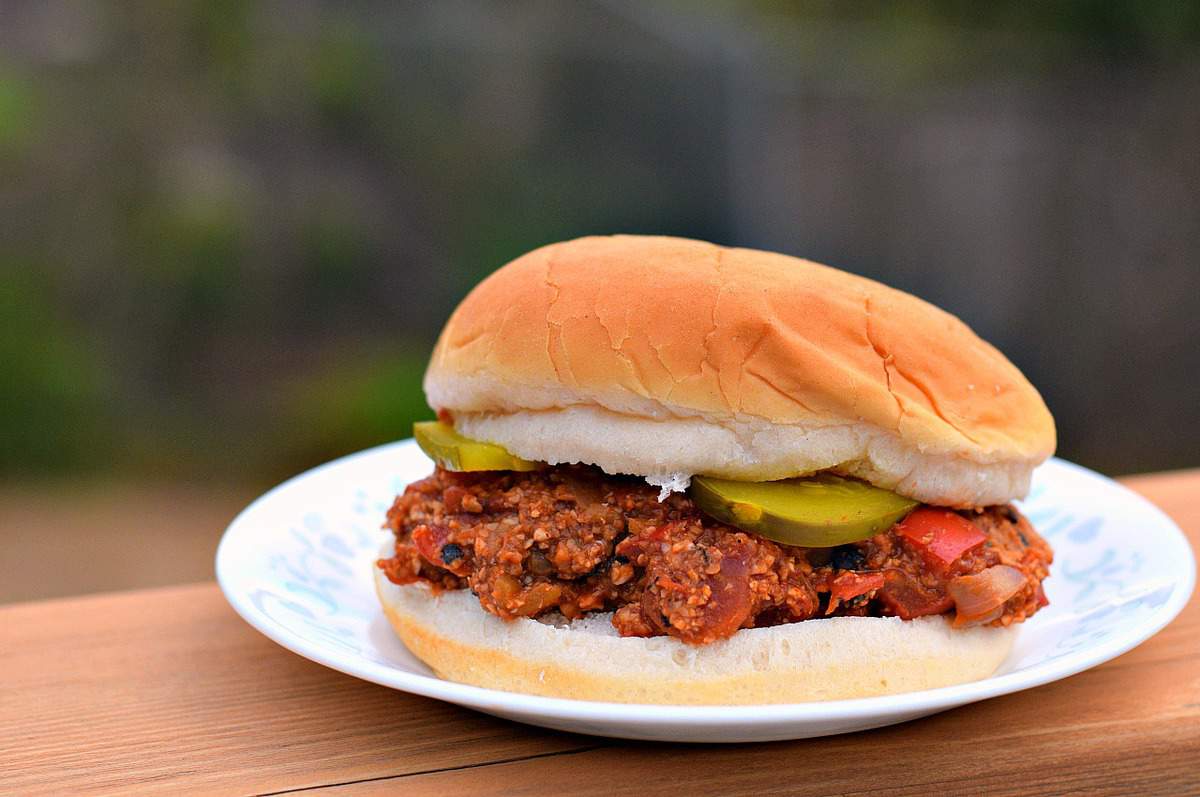 Sloppy Cauliflower Joes Recipe
By Brand New Vegan
Ingredients
1/2 head Cauliflower (about 1 1/2 cups)
4 oz Mushrooms (chopped)
1/4 cup Walnuts (chopped)
2 Tbs Soy Sauce (low sodium)
1/2 Onion (diced)
1 Red Bell Pepper (diced)
4 oz Green Chiles (diced)
2 cups "Cauliflower Meat Mixture" (see above)
1 can Fire Roasted Tomatoes (15oz, drained)
3/4 cup Ketchup
3 Tbs Brown Sugar
1 tsp Yellow Mustard
1 tsp Paprika
1/2 tsp Garlic Powder
1/2 tsp Chili Powder
1/2 tsp Red Wine Vinegar
Instructions
1Saute onion, bell pepper, and green chilis until softened.
2Using a Food Processor, pulse mushrooms until finely chopped.
3Add chopped mushrooms to a large bowl.
4Repeat with the Walnuts, and then the Cauliflower
5Mix all 'meat' ingredients together and stir in the Soy Sauce
6Add 2 cups of this mixture to your sautéed veggies and stir well.
7Store remaining Cauliflower mixture for another recipe.
8Add in Tomatoes, Ketchup, Brown Sugar, and all the spices and stir well
9Heat until thickened and serve
View Full Recipe
Top Vegan Recipe Resources
🥑