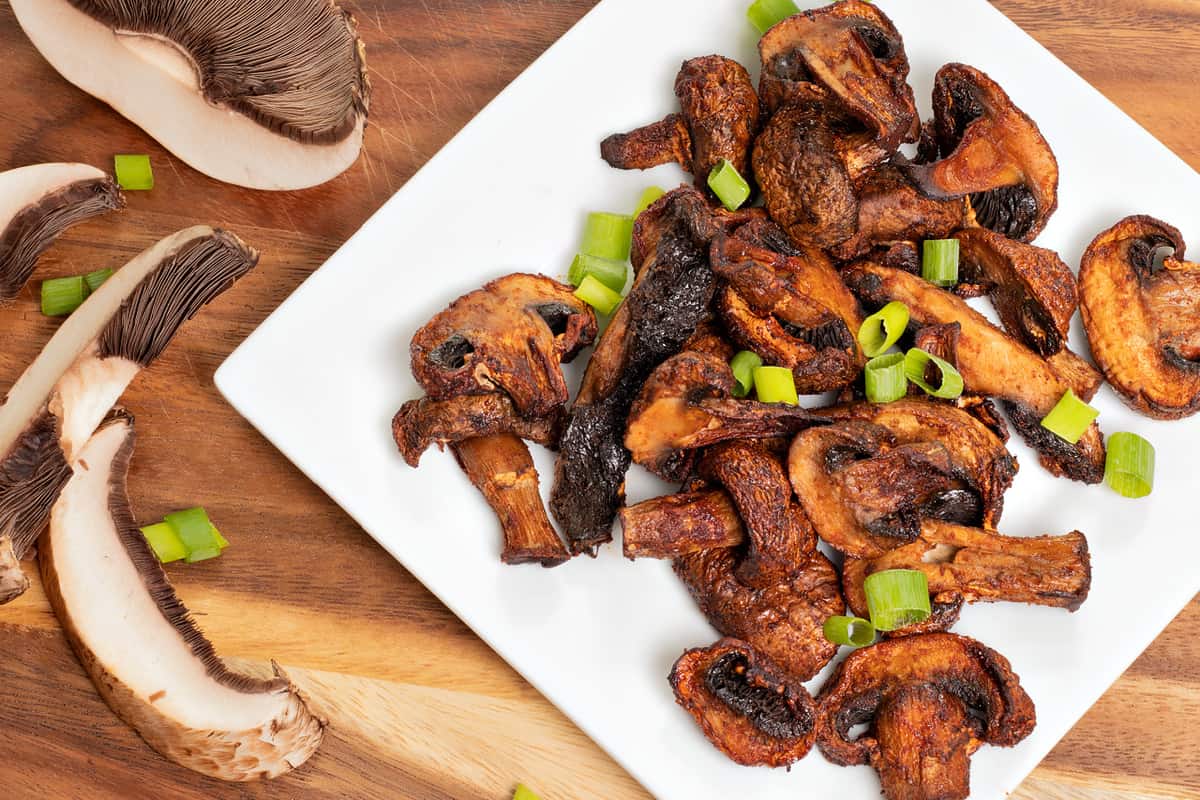 Savory Air Fryer Mushrooms Recipe
By Brand New Vegan
🔪Prep Time: 60 min
👩‍🍳Cook Time: 20 min
Ingredients
16 – 22 ounces fresh mushrooms
1/4 cup low sodium soy sauce (use Tamari if you are GF)
2 tablespoons maple syrup
1 tablespoon apple cider vinegar
1 tablespoon smoked paprika
1 teaspoon onion powder
1 teaspoon garlic powder
1/2 teaspoon liquid smoke
1/4 teaspoon black pepper
Instructions
1Wipe mushrooms clean and slice.
2Smaller mushrooms can be cut in half while the larger portobello caps can be cut into 1/2″ slices.
3Place mushrooms into a large bowl, casserole dish, or ziplock bag
4Mix all marinade ingredients and pour over mushrooms.
5Allow the mushrooms to marinate for at least 1 hour, preferably longer. Mixing occasionally.
6Drain mushrooms and place on air fryer basket, working in batches if necessary.
7Air fry at 400° F for 20 min, shaking basket every 5 minutes
View Full Recipe
Top Vegan Recipe Resources
🥑