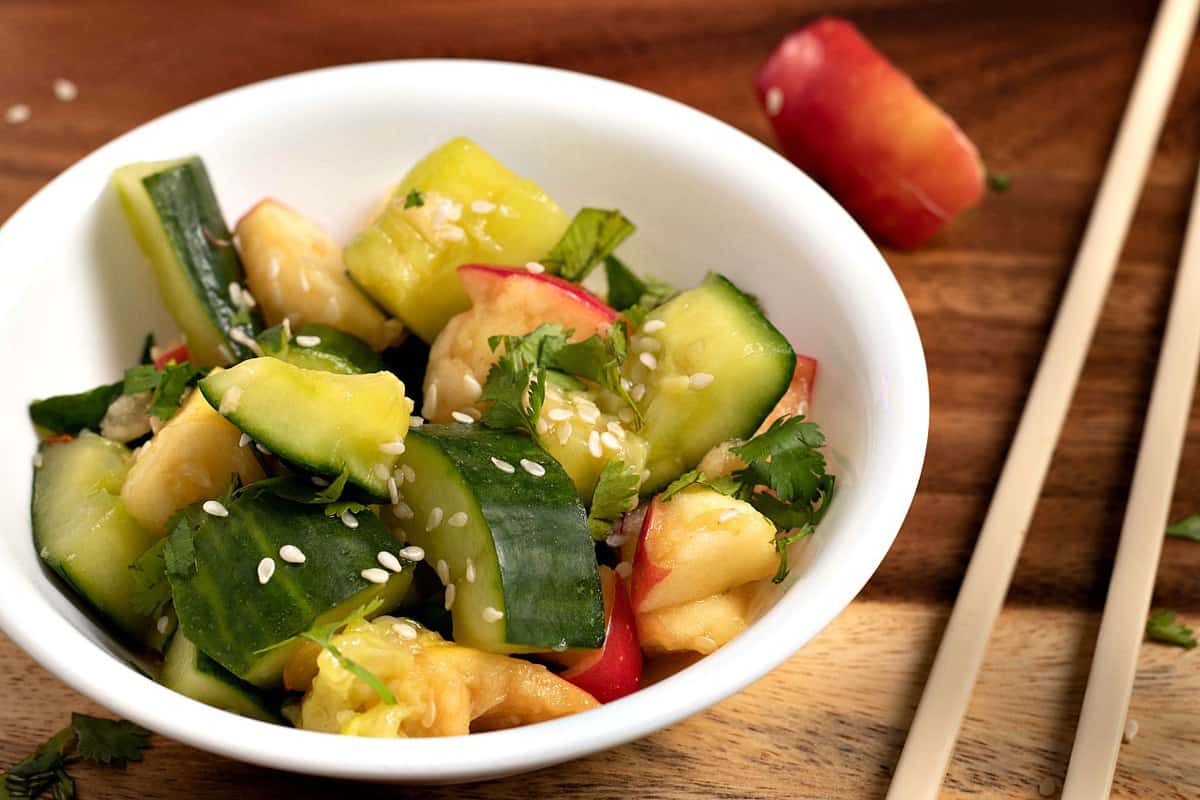 Smashed Cucumber And Apple Salad Recipe
By Brand New Vegan
Ingredients
1 english cucumber
1 red apple
1 tsp salt
2 Tbs rice vinegar (balsamic would work too)
1 tsp low-sodium soy sauce
1–2 tsp minced garlic
1–2 tsp PB2 (powdered peanut butter)
1 pinch red chile flakes (optional)
toasted sesame seeds for garnish
Instructions
1Removed the plastic and cut off the ends of the cucumber.
2Re-wrap in cling wrap or a clean towel and smash flat.
3Dice into uniformly-sized pieces and add to a colander.
4Core apple and repeat the smashing/dicing process. Add to the colander.
5Add the salt and mix well.
6Place the colander over a clean bowl and set aside for at least 30 minutes.
7In a separate bowl, whisk all the remaining ingredients together and set aside.
8After 30 minutes, add the drained cucumber & apple to the dressing and toss to mix
9Garnish with sesame seeds and serve immediately.
10Or, let place it in the fridge for an hour or so to allow the flavors to develop.
View Full Recipe
Top Vegan Recipe Resources
🥑