Recipes

Roasted Red Pepper Pasta Sauce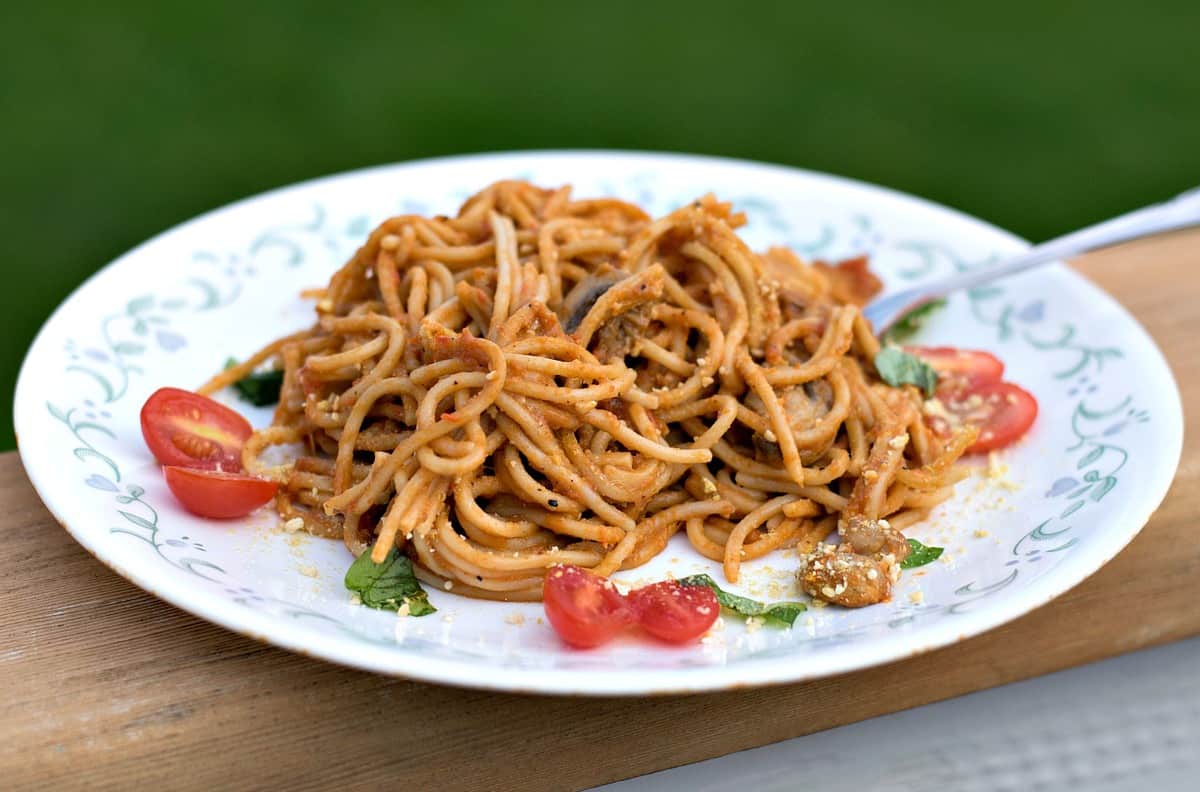 Roasted Red Pepper Pasta Sauce Recipe
By Brand New Vegan
Ingredients
2 Red Bell Peppers chopped
1 Red Onion chopped
1 Jalapeño seeded and chopped
6 cloves Garlic peeled
2 Tbs Balsamic Vinegar
1 cup Almond Milk unsweetened
8 oz Mushrooms sliced
4 Tbs Soy Sauce low sodium
1/2 tsp Garlic Powder
1/4 tap Salt
2 Tbs Nutritional Yeast
1 Tbs Corn Starch
Instructions
1Preheat oven to 350 degrees F
2Arrange chopped veggies onto a parchment lined cookie sheet.  Drizzle with Balsamic Vinegar and lightly season with salt and pepper.  Roast veggies for 30 minutes.
3When finished roasting, add veggies to blender along with 1 cup Almond Milk, blend until smooth.
4Saute mushrooms in soy sauce until softened.  Stir in the pureed veggies and season with garlic powder, salt, and nutritional yeast
5Cook over low heat until bubbly and slightly thickened.  If sauce is still too thin, mix corn starch with 2 Tbs water and stir into sauce until thickened.
6Serve over your favorite pasta.
7Garnish with fresh basil and cherry tomatoes.
View Full Recipe
Top Vegan Recipe Resources
🥑