Recipes

Roasted Pumpkin Seed Dip (Sikil P'Ak)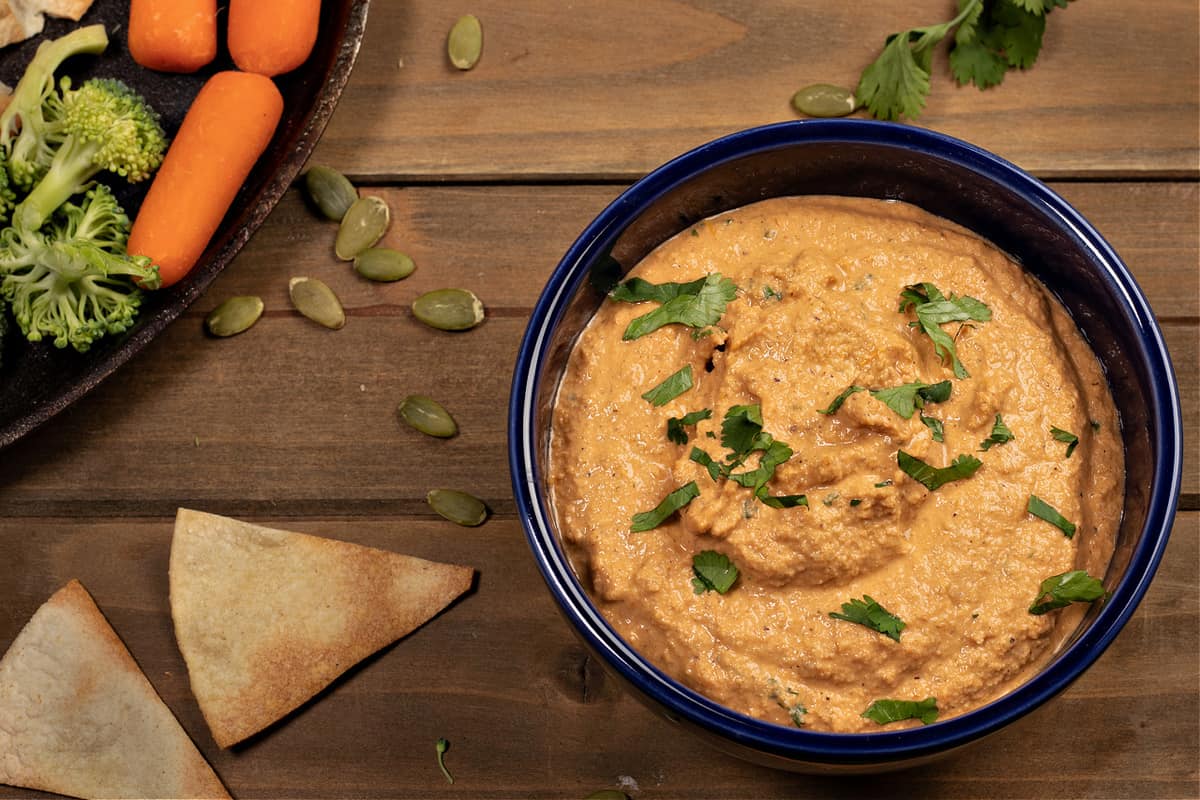 Roasted Pumpkin Seed Dip (Sikil P'Ak) Recipe
By Brand New Vegan
🔪Prep Time: 15 min
👩‍🍳Cook Time: 30 min
Ingredients
1 1/2 cups (8 oz) of raw, unsalted Pumpkin Seeds (Pepitas)
1/2 onion cut into rounds (5 oz)
3 roma tomatoes
2 cloves garlic
1/4 cup freshly squeezed lime juice (1 lime)
2 to 3 tablespoons orange juice
3 tsp habanero hot sauce (or to match your taste)
1/2 tsp salt (or to taste)
1/4 cup fresh cilantro
Instructions
1Add pumpkin seeds to a dry, non-stick skillet and gently roast over med-high heat until they begin to turn tan and start to pop. Skip this step if using roasted pepitas.
2Remove from pan and set aside.
3Using that same dry skillet, cut your onion into rounds and gently roast until they begin to soften and char. Repeat with both sides then remove from pan and add to blender.
4Repeat the charring process with the tomatoes and garlic, turning frequently. When the skins have split and begin to blacken, remove from pan and add to blender. Remove skins from the garlic and add them too.
5Add hot sauce, lime juice, and orange juice, and blend until smooth. Taste for salt and spice.
6Add 1/2 tsp salt (or to taste)
7Add chopped cilantro and pulse a few times just to mix.
8Serve refrigerated with chips, crackers, or veggies, or use as a sandwich spread.
View Full Recipe
Top Vegan Recipe Resources
🥑