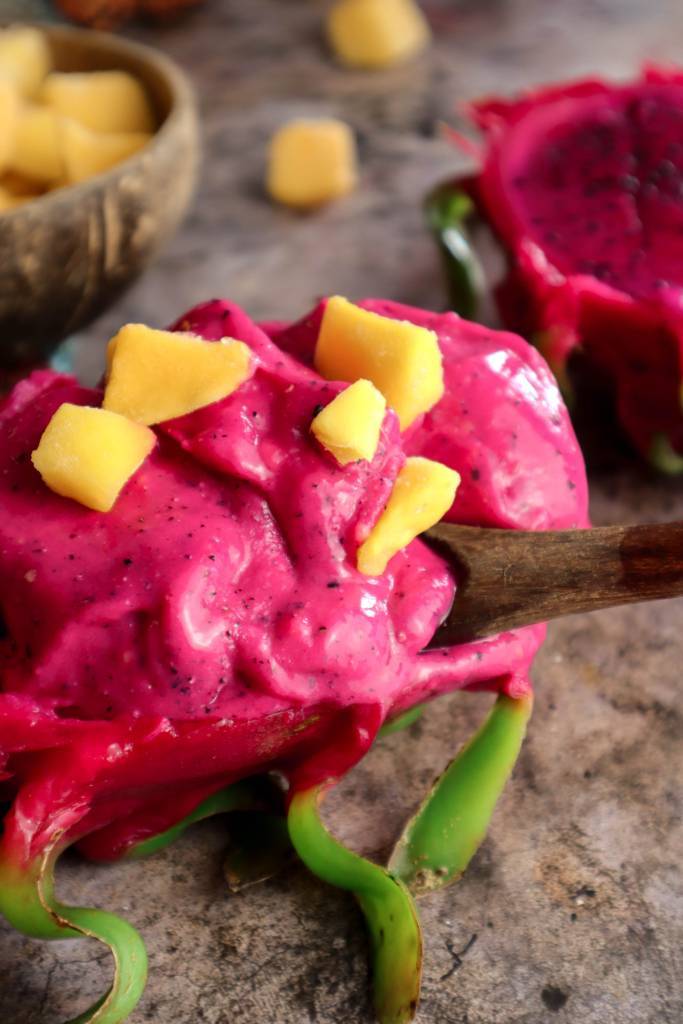 Pink Pitaya Ice Cream Recipe
By Peanut Palate
Ingredients
2 tbsp coconut cream The thick white stuff that comes to the top of a can of coconut milk when it's refrigerated for a few hours.
1 cup frozen mango
½ cup frozen pink dragonfruit cubed
Instructions
1Blend together all ingredients until a thick ice cream forms.
2Eat it right away!
View Full Recipe
Top Vegan Recipe Resources
🥑