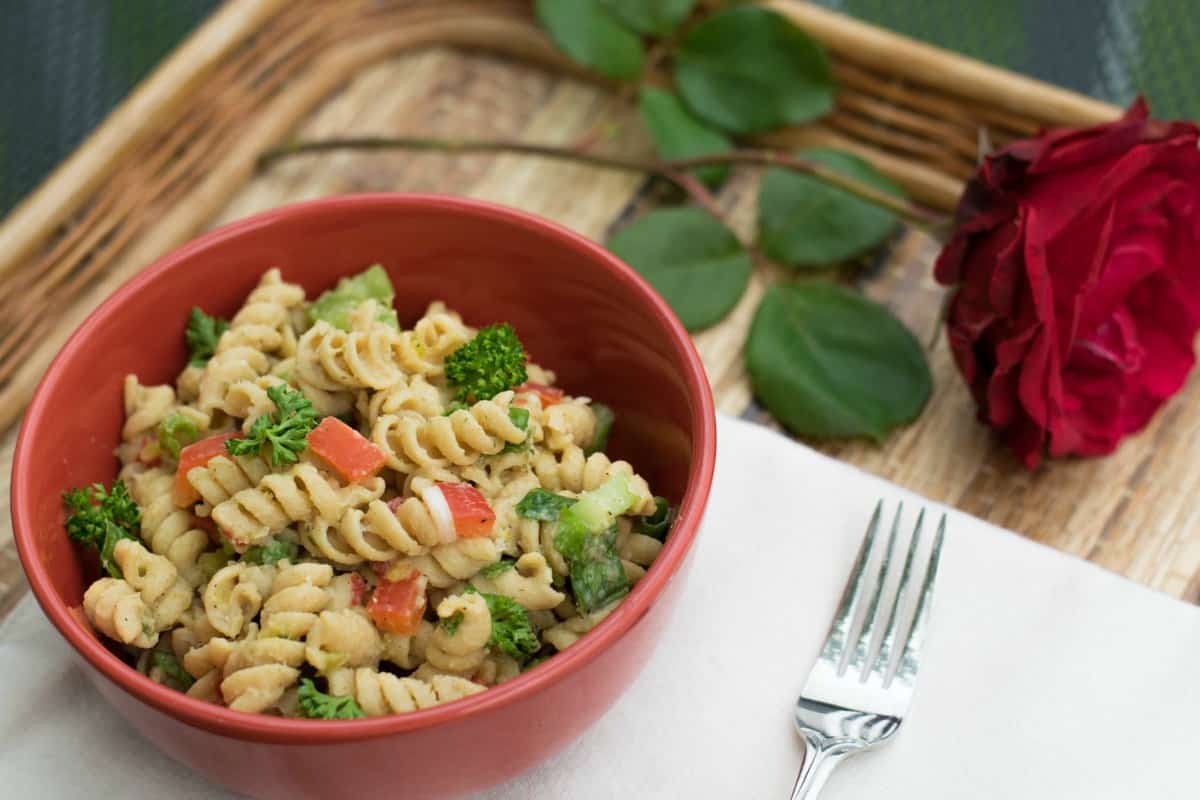 Oil-Free Vegan Pasta Salad Recipe
By Brand New Vegan
Ingredients
4 cups Whole Wheat Pasta
2 Ribs Celery chopped fine
3 Green Onions chopped fine
1/2 Red Bell Pepper
1 - 2 Radish chopped fine
2 Tbs Pimento
2 Tbs Sweet Pickle Relish
1 can Cannellini Beans w/juice 15oz
3 Tbs Lemon Juice
1 Tbs Red Wine Vinegar
1 Tbs Miso
1 Tbs Dill Pickle Juice
1 Tbs Spicy Brown Mustard
1/2 tsp Garlic Powder
1/2 tsp Ground Pepper
1/4 tsp Dill Weed
1/4 tsp Onion Powder
1/4 tsp Salt
Instructions
1Cook Pasta according to package instructions.  Drain and rinse well when finished and set aside.
2Chop all veggies and add to a large bowl
3Add all dressing ingredients to your blender, including the liquid from the can of beans and blend on high until smooth.  It may look a little thin, that's ok, the pasta will soak it up.
4Gently toss pasta and veggies together and fold in dressing.  Gently stir until everything is well coated.
5Cover and chill in the refrigerator for at least 1-2 hrs before serving.
View Full Recipe
Top Vegan Recipe Resources
🥑