Recipes

Oil-Free Broccoli Mushroom Stir Fry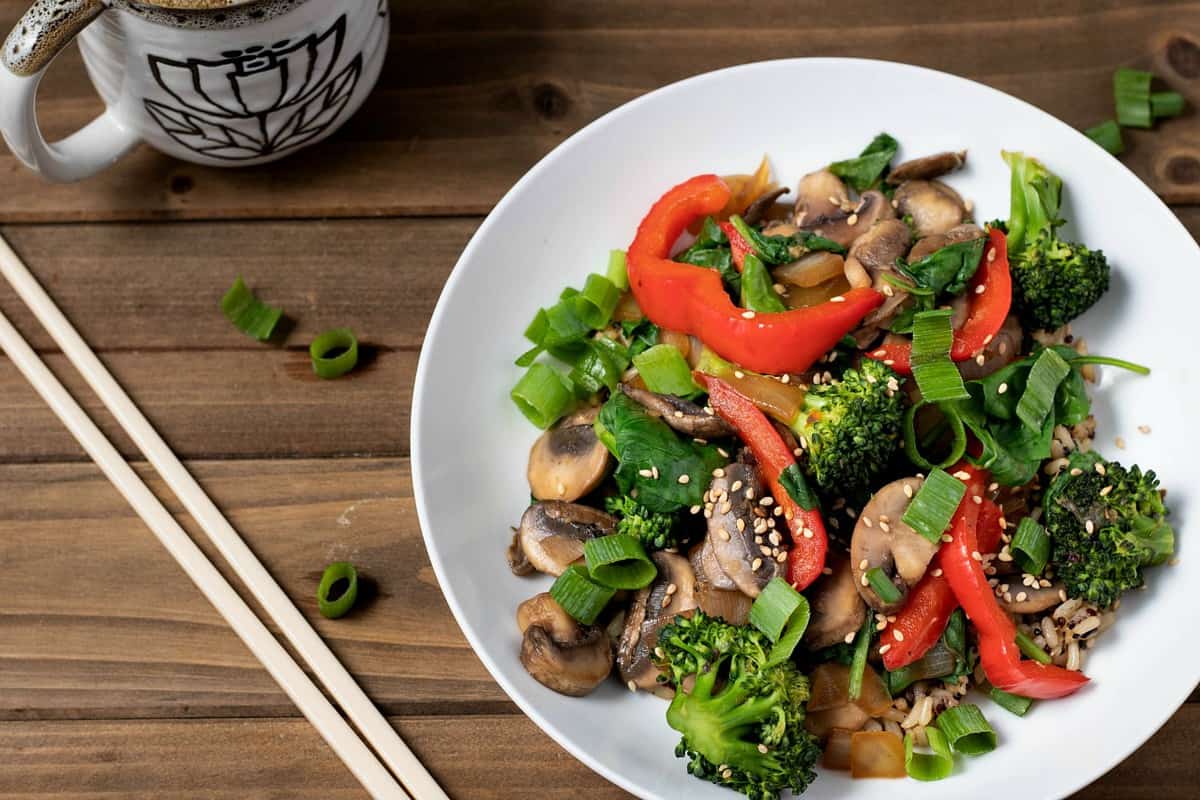 Oil-Free Broccoli Mushroom Stir Fry Recipe
By Brand New Vegan
🔪Prep Time: 30 min
👩‍🍳Cook Time: 10 min
Ingredients
3 Tbs Low Sodium Soy Sauce
1/4 tsp Red Chile Flakes
1/2 White Onion, diced
1 Tbs Garlic, minced
2 tsp Ginger, minced
16oz White Button Mushrooms, cleaned and sliced
Salt & Pepper to taste
1 Red Bell Pepper, cut into strips
1 lb fresh Broccoli, stems removed and florets rinsed (about 9 oz)
2 cups Fresh Spinach
Instructions
1Prep all ingredients before cooking. Chop the broccoli, dice the onion, slice the mushrooms, mince the garlic & ginger, etc.
2Add the soy sauce and pepper flakes to a cold Wok (or fry pan) and heat to med-high.
3JUST when the soy sauce begins to boil, add the onions and stir until translucent.
4Add garlic and ginger and stir fry for 30 seconds
5Add the mushrooms and continue stirring. Season with salt & pepper if desired.
6Prepare broccoli while mushrooms are cooking via steaming or by microwaving for 2 1/2 min in a covered bowl.
7When the mushrooms have reduced in size by about half, add red bell pepper and stir fry for 1 minute.
8Add broccoli and continue stirring until broccoli is just heated through but with some crunch left
9Stir in spinach until wilted and serve.
View Full Recipe
Top Vegan Recipe Resources
🥑