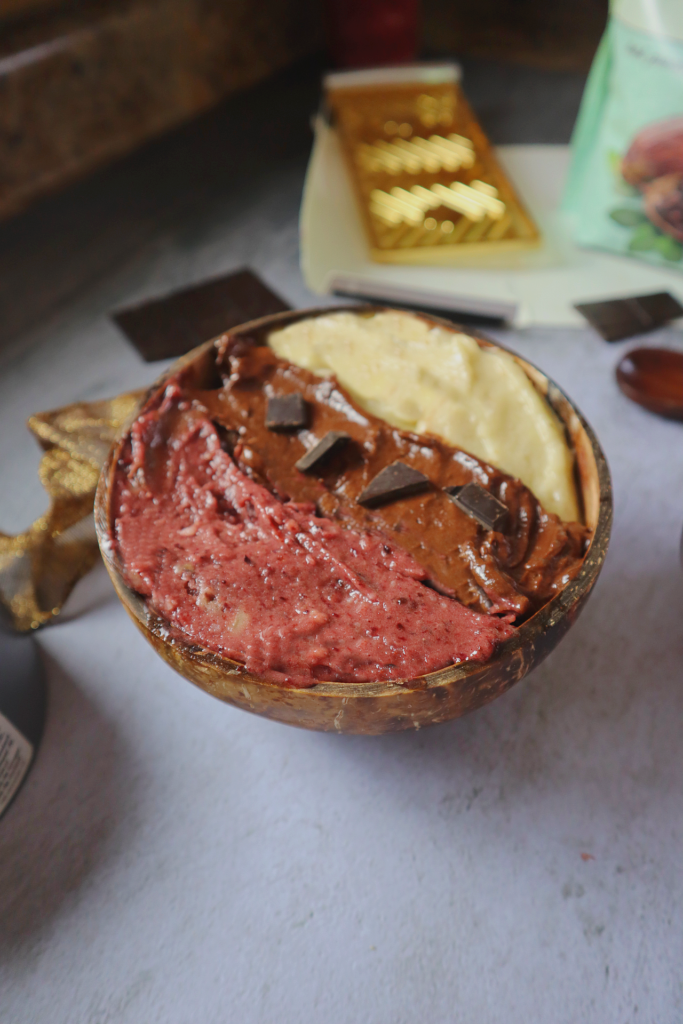 Neapolitan Ice Cream Recipe
By Peanut Palate
Ingredients
Vanilla Ice Cream
1 frozen banana chopped
¼ tsp vanilla extract
Pinch salt
Chocolate Ice Cream
1 frozen banana chopped
2 tbsp cocoa powder
¼ tsp vanilla extract
Pinch salt
Strawberry Ice Cream
1 frozen banana chopped
½ cup frozen strawberries
¼ tsp vanilla extract
Pinch salt
Instructions
1Freeze three bananas in advance – it's easier to peel and chop them before freezing, rather than peeling the frozen banana and cutting it after it's frozen.
2For each layer, blend the ingredients in that layer separately.
3Empty out the blender between layers. You can keep your bowl of ice cream in the freezer while you make each layer, so the previous layer doesn't melt. You can watch a video of me doing this on Tiktok under the handle @peanutpalate (if you have a Tiktok)!
4Enjoy it right away once all the layers are made, as the photo shows.
View Full Recipe
Top Vegan Recipe Resources
🥑