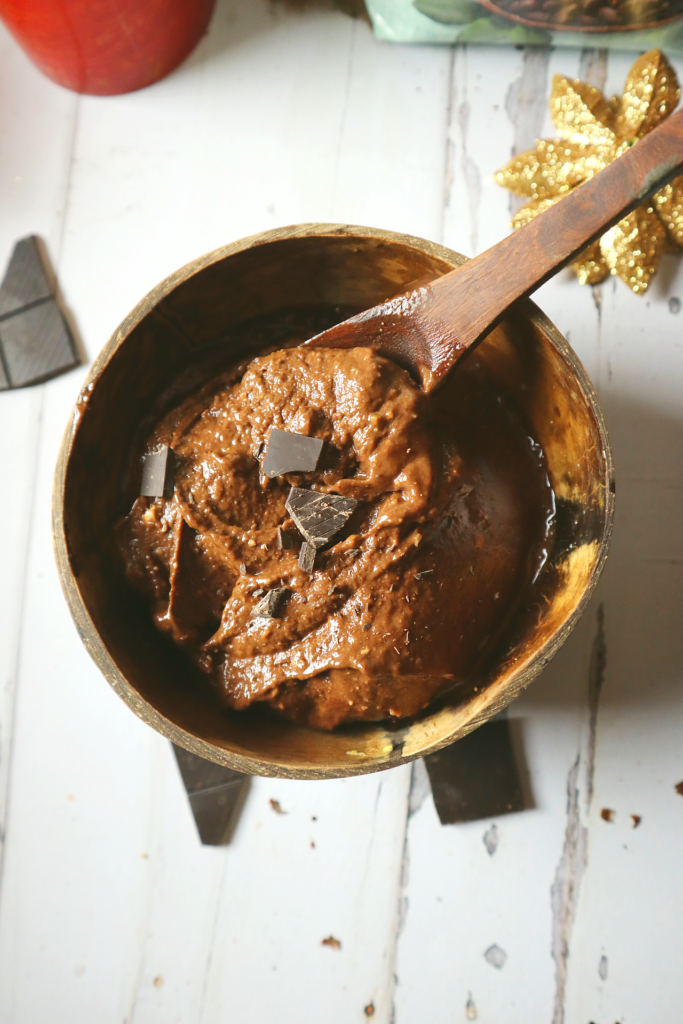 Mocha Nutella Ice Cream Recipe
By Peanut Palate
🔪Prep Time: 10 mins
👩‍🍳Cook Time: 5 mins
Ingredients
2 tsp instant coffee powder
3-4 large very soft and pitted dates
2 frozen bananas, peeled and chopped
2 tbsp cocoa powder
¼ cup hazelnuts toasted
½ tsp vanilla
Pinch salt
Splash oat milk sub: any other plant based milk. Or water, but it won't be as creamy.
Dark chocolate chunks optional, for topping
Instructions
1To toast the hazelnuts, turn on a stovetop pan to high heat. Add the hazelnuts to it.
2Stir them around for a few minutes, or until you can see them browning. They will burn fast, but you can try to bite into one and tell if it tastes toasted (be careful, it will be hot) – it should taste more like the "nutella" flavor than an untoasted hazelnut does.
3Once they are toasted, turn off the heat and add the hazelnuts onto a towel. Rub the towel together to scrape the skins off of the nuts. They should easily come off. You can see a picture above of the hazelnuts in the cup, with the skins removed. Some of the skins won't come off, but as long as the majority of them are removed that should be fine.
4Now add the hazelnuts, along with the rest of the ingredients, to a blender.
5Blend until a smooth ice cream forms. You may need to stop the blender and scrape down the sides before you continue blending.
6Once it has formed into an ice cream with no more chunks of bananas, hazelnuts or dates remaining, pour it into a bowl. Top with optional dark chocolate and any other toppings, and eat right away!
View Full Recipe
Top Vegan Recipe Resources
🥑