Recipes

Meatloaf Monday – Hippie Loaf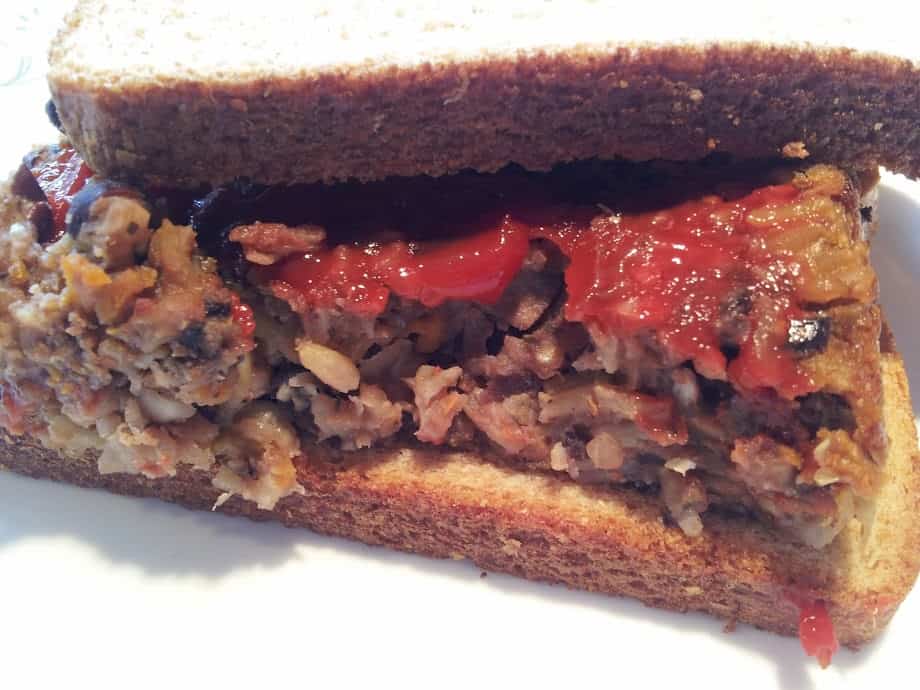 Meatloaf Monday – Hippie Loaf Recipe
By Brand New Vegan
Ingredients
1 can Black Beans (150z)
1 Onion (diced)
3 cloves Garlic (minced)
1 Carrot (minced)
2 ribs Celery (minced)
1 cup Mushroom (diced)
1 cup Cooked Brown Rice
3 Tbs Whole Wheat Flour
1 Tbs Italian Seasoning
2 Tbs Ketchup
2 Tbs Low Sodium Soy Sauce
Instructions
1Preheat oven to 350 degrees.
2Lightly grease a meatloaf/bread pan and set aside
3Chop and mince all veggies fine and add to a large bowl
4Add chopped mushrooms and rice.
5Drain and rinse the Black Beans and mash with a potato masher.
6Add beans and remaining ingredients to bowl and mix well by hand.
7Scrape into pan and pat down firmly with spatula
8Bake for 1 hour until browned on outside
9Allow to cool and firm for 15-20 minutes
View Full Recipe
Top Vegan Recipe Resources
🥑