Recipes

Little Smokies Cocktail Carrots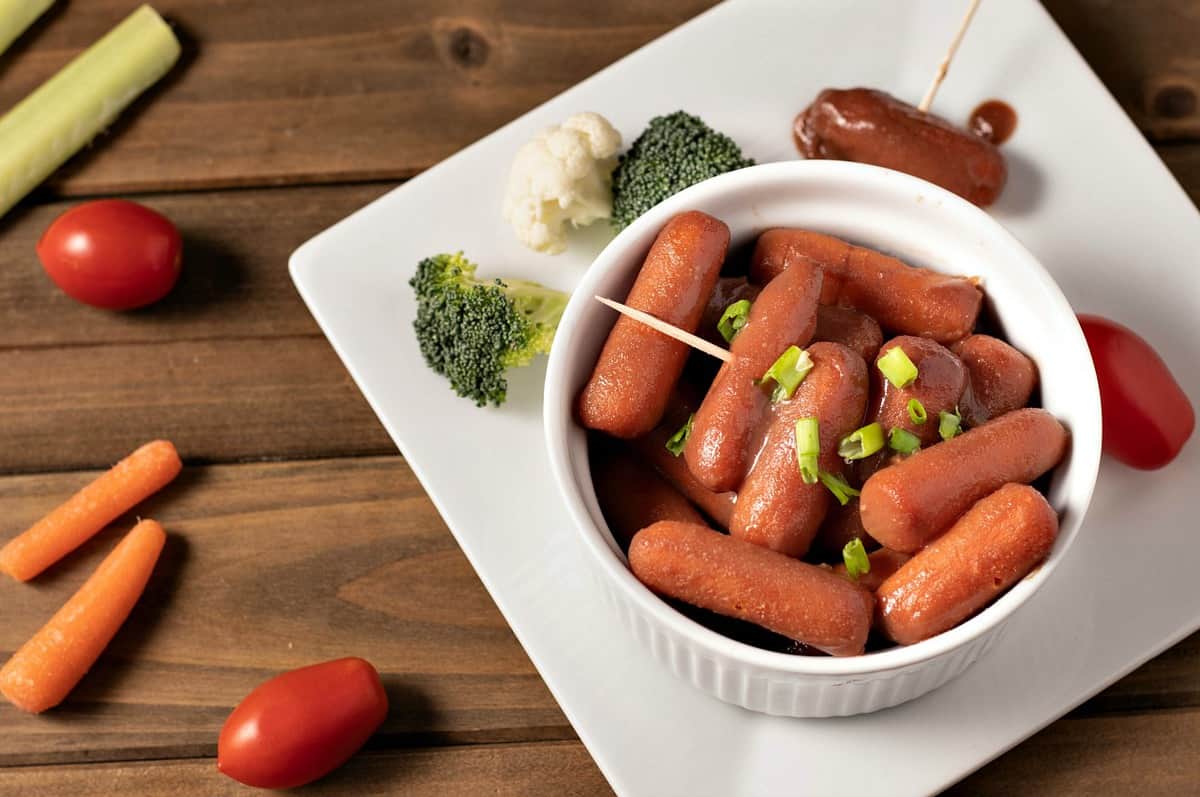 Little Smokies Cocktail Carrots Recipe
By Brand New Vegan
🔪Prep Time: 60 min
👩‍🍳Cook Time: 30 min
Ingredients
16 oz bag Baby Carrots
1/4 cup low sodium soy sauce
1/4 cup apple cider vinegar
1/4 cup low sodium vegetable broth
2 Tbs maple syrup
1 Tbs liquid smoke
1 tsp yellow mustard
1 tsp minced garlic
1 tsp pickled jalapeno juice
1/2 tsp onion powder
1/2 cup grape jelly
1/4 cup dijon mustard
Instructions
1Whisk all marinade ingredients together and set aside.
2Cook carrots by boiling on the stove for 10-15 min until just fork tender.
3Drain and mix with marinade. Allow to marinate in the fridge overnight or at least several hours.
4Add carrots AND marinade to your IP and cook on MANUAL for 3 minutes.
5Carefully release the pressure (QR – quick release) and transfer carrots and marinade to a bowl.
6Allow them to marinate overnight or at least for several hours.
7Drain your marinated carrots (save marinade for another use) and add to a large saucepan.
8Whisk the jelly and mustard together until smooth and stir into the carrots.
9Heat gently until bubbly and carrots have heated through.
10Serve to your guest with toothpicks for skewering.
View Full Recipe
Top Vegan Recipe Resources
🥑