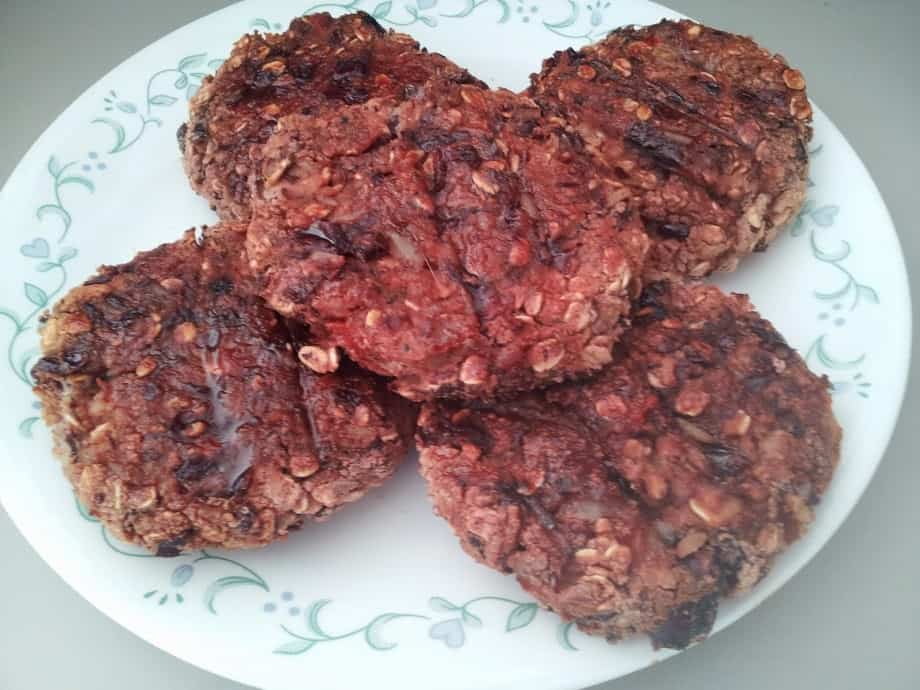 Jeff Novick Bean Burgers Recipe
By Brand New Vegan
Ingredients
2 cans Kidney Beans, Low Sodium (15oz)
1 cup Rolled Oats
1 cup Brown Rice (cooked)
1/4 cup Tomato Sauce
1/2 tsp Garlic Powder
1/2 tsp Onion Powder
1/2 tsp Mrs Dash Seasoning
Instructions
1Rinse and drain the beans thoroughly and then place them in a large bowl.
2Mash them well until you almost got refried beans. It's ok to leave some chunks in.
3Add the oatmeal, rice, sauce, and spices.
4Make sure your hands are clean and dig in – mix and squeeze. Just like mom used to make her meatloaf.
5Once mixed well – form and shape into patties.
6Important!  Place the burgers on a plate in the fridge and forget about them for at least 20 minutes. This allows them to set up and get firm.
7Grill both sides (5 min or so) to get those lovely grill marks....  Remember the longer you grill them the harder and drier they become.  We don't want any hockey pucks!
View Full Recipe
Top Vegan Recipe Resources
🥑