Recipes

Instant Pot Vegan Sloppy Joes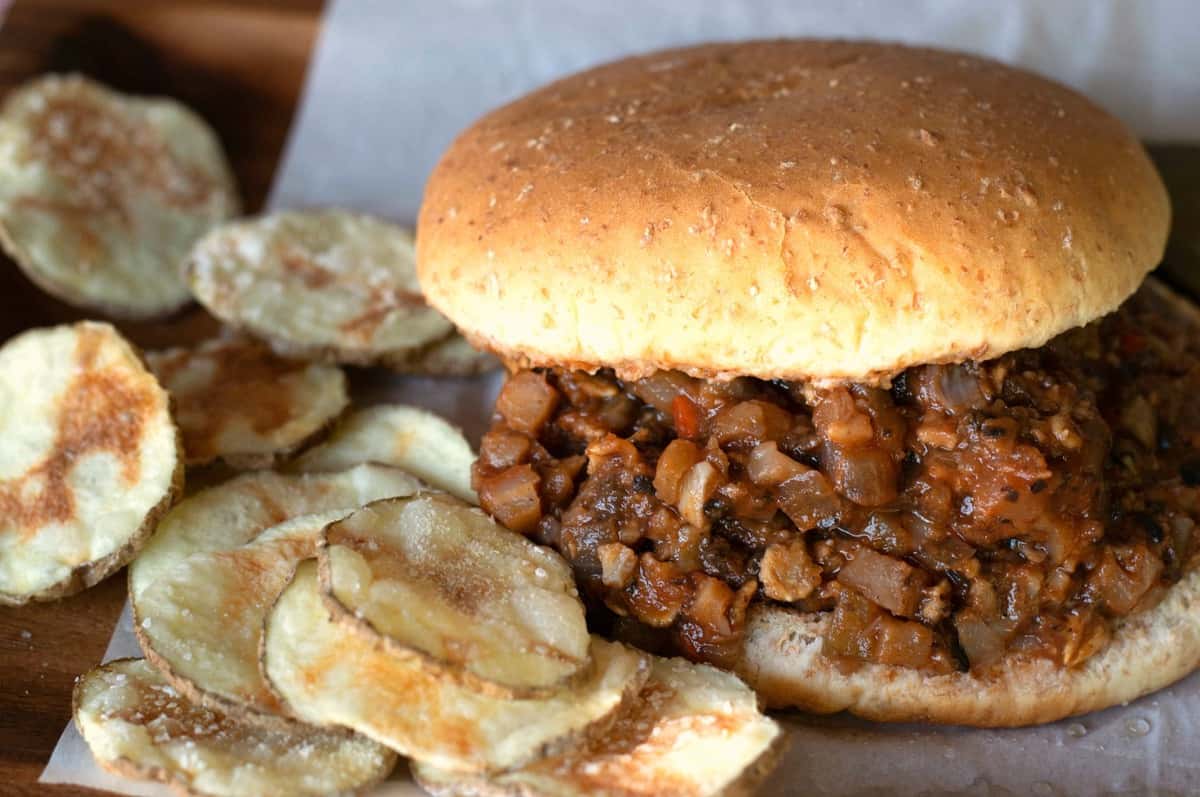 Instant Pot Vegan Sloppy Joes Recipe
By Brand New Vegan
🔪Prep Time: 5 min
👩‍🍳Cook Time: 10 min
Ingredients
1/2 cup onion, diced
1/4 cup red bell pepper, diced
1 rib celery, finely chopped
2 cloves garlic, minced
2 cups cauliflower, finely chopped or 'riced'
1/2 cup portabella mushrooms, finely chopped
1/4 cup walnuts, finely chopped (optional)
1/2 cup water
1 Tbsp vegan worcestershire
1 Tbsp low-sodium soy sauce
1/2 tsp chili powder
3/4 cup ketchup
1 Tbsp maple syrup
1 tsp dijon mustard
1/4 cup old-fashioned rolled oats (if necessary)
1/4 tsp red wine vinegar
Instructions
1Use SAUTE mode on your IP to soften the onion, bell pepper, celery, and garlic, using a few tablespoons of water or veg broth to prevent sticking
2Add cauliflower, mushrooms, walnuts, water, worcestershire, soy sauce, and chili powder and stir to mix well.
3Layer the ketchup, maple syrup, and mustard on TOP of the mixture but do NOT stir.
4Attach lid, set vent to SEAL, and cook on MANUAL for 5 minutes.
5Let it naturally release the pressure for 10 minutes before carefully opening lid.
6Stir, and if it's too thin and watery – go ahead and stir in the oats.
7Season with red wine vinegar and any additional salt or pepper and serve
View Full Recipe
Top Vegan Recipe Resources
🥑