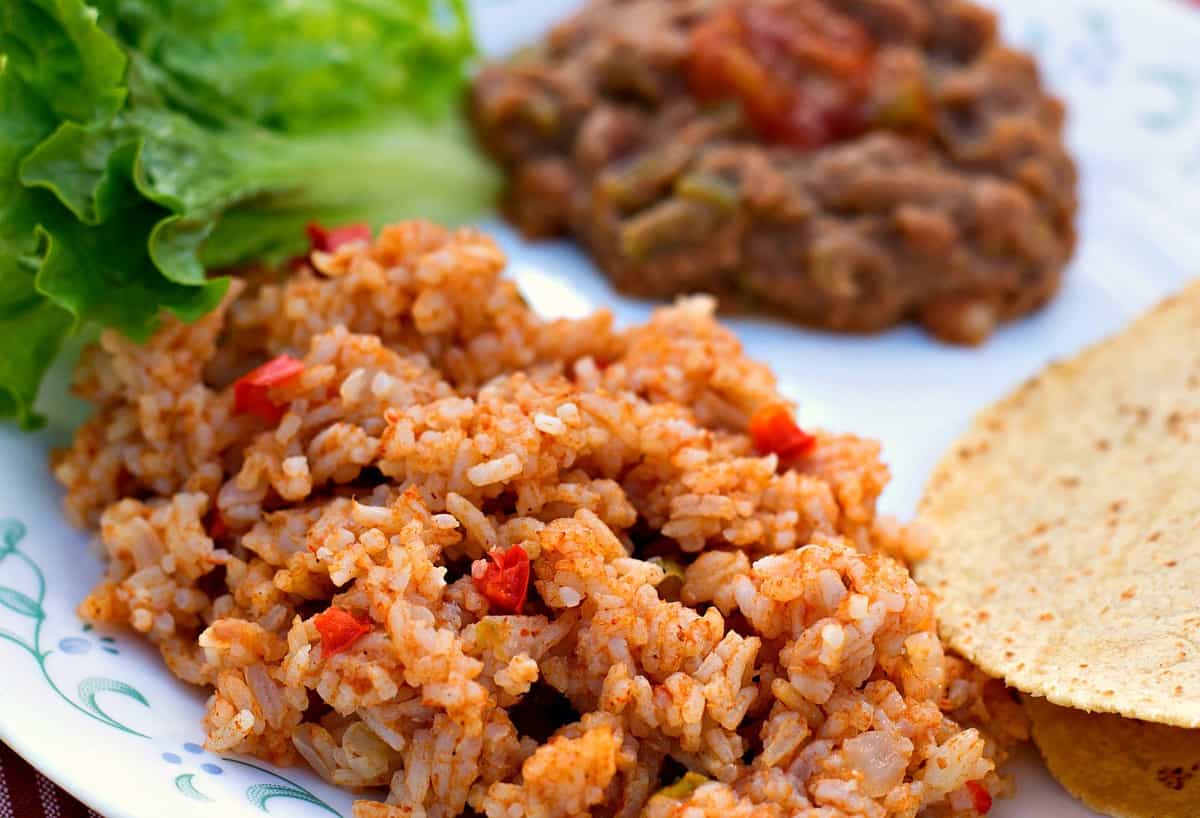 Instant Pot Spanish Rice Recipe
By Brand New Vegan
🔪Prep Time: 10 minutes
👩‍🍳Cook Time: 10 minutes
Ingredients
1/2 small Onion
1/2 small Red Bell Pepper
1 1/2 cups White Rice
2 cups Vegetable Broth (low sodium)
1/2 tsp Chili Powder
1/4 tsp Ground Cumin
1 cup Salsa
Instructions
1Chop 1/2 small Onion and 1/2 Red Bell Pepper and add to your IP
2Add just enough Veg Broth to bottom of pan to prevent sticking and using the SAUTE mode, LESS setting…. sauté the veggies until soft.  (Use the + or – buttons to adjust the heat settings, LESS, NORMAL, MORE)
3Add 2 cups of Veg Broth and the spices and stir to combine.
4Rinse your rice well until the water runs clear, than add to your IP.  Stir to combine.
5Add 1 cup of your favorite Salsa to the center of the pot and DO NOT STIR.  Tomatoes scorch easily and we want to prevent them from sitting on the bottom or sides of the pot.
6Attach lid, make sure vent is turned to SEALING, and cook on MANUAL mode, LOW PRESSURE, for 10 minutes.
7Allow it to depressurize naturally for 5 minutes before removing lid.
8Fluff rice with fork and serve.
View Full Recipe
Top Vegan Recipe Resources
🥑