Recipes

Homemade Vegan Soft Pretzels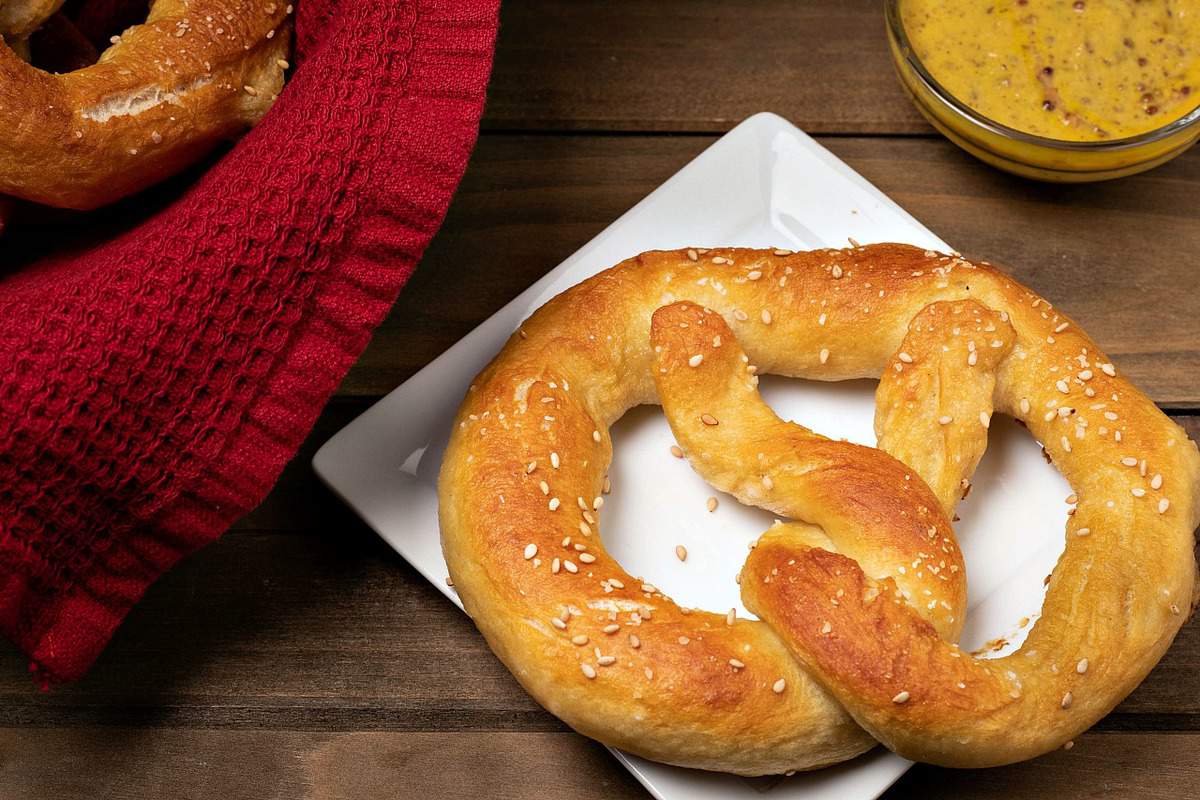 Homemade Vegan Soft Pretzels Recipe
By Brand New Vegan
🔪Prep Time: 90 min
👩‍🍳Cook Time: 15 min
Ingredients
1 cup warm water
2 Tbs brown sugar
2 tsp active dry yeast
1 tsp salt
2 3/4 cups AP flour
8 cups water
1/3 cup baking soda
2 Tbs unsweetened almond milk
1 Tbs maple syrup
kosher salt to taste
Instructions
1Whisk brown sugar and yeast in warm water. Wait 10 minutes for yeast to bloom
2Mix flour and salt
3Slowly pour the wet ingredients into the dry and mix until a stiff dough ball forms
4Knead 1-2 minutes.
5Cover and let rise 1 hr in a warm place.
6Dissolve baking soda in 8 cups water and bring to a simmer
7Preheat oven to 450° F oven and line cookie sheet with parchment or silpat
8Divide dough into 6 portions
9Roll each ball into a 24″ log, and then form into pretzels
10Drop pretzels into water bath for at leatst 30 seconds to 1 minute
11Remove carefully and place on cookie sheet, repeat.
12Brush pretzels with eggless wash and sprinkle on kosher salt
13Bake 10-15 minutes or until browned
14Serve with vegan cheese sauce, mustard, or eat plain.
View Full Recipe
Top Vegan Recipe Resources
🥑