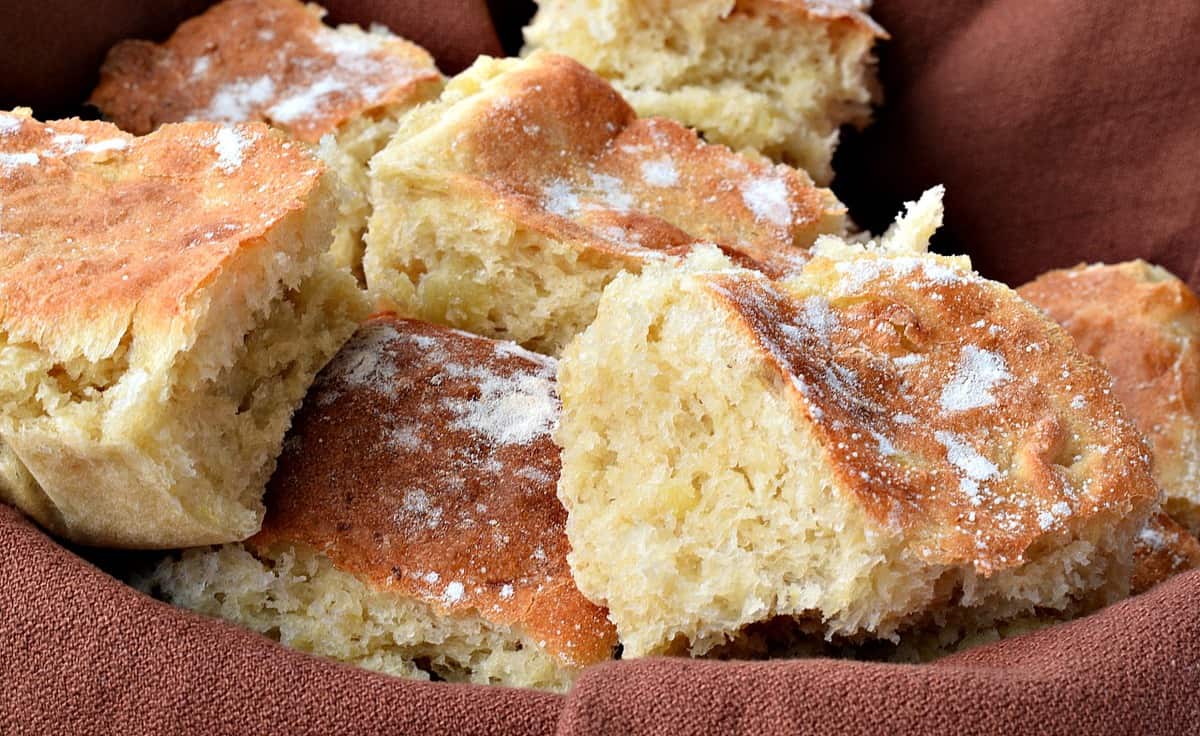 Homemade Potato Rolls Recipe
By Brand New Vegan
Ingredients
1/2 cup Mashed Potatoes
1 cup Almond Milk (unsweetened)
1 Tbs Sugar
2 1/4 tsp Active Dry Yeast
2 1/4 cups Bread Flour
1 tsp salt
1/4 tsp Baking Soda
1/4 tsp Baking Powder
Instructions
1Stir warm milk, mashed potatoes, and sugar in a mixing bowl until well combined.
2Mixture should be warm to touch, but not enough to burn you.
3Add yeast and stir to incorporate.
4Let rest for 10 minutes for yeast to bloom.
5Add salt, baking soda, and baking powder and stir.
6Add 1 cup of flour and mix until well moistened. If using stand mixer use the paddle attachment.
7Add a 2nd cup of flour and mix until dough ball forms. If using stand mixer use the hook attachment.
8Seal and cover with a towel and place somewhere warm to rise.
9After 1 hour, scrape your dough onto a floured work surface and knead gently.
10Separate into 16 equal dough balls and place into a 9x9 Pyrex Dish lined with parchment paper.
11Re-seal and cover and let rise on top of stove for an additional 1 hour.
12Remove plastic wrap and towel and bake in 400 degree F oven for 17-20 minutes.
View Full Recipe
Top Vegan Recipe Resources
🥑