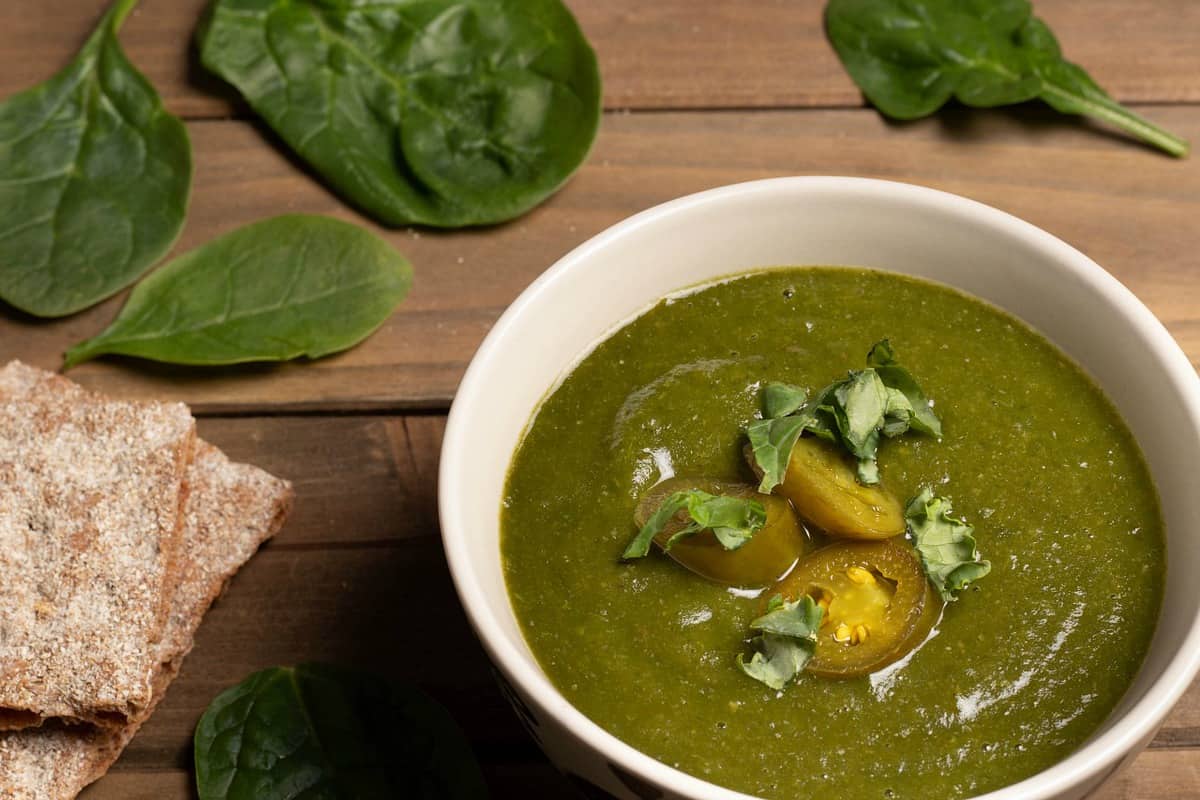 Fat-Free Spinach Soup Recipe
By Brand New Vegan
🔪Prep Time: 5 min
👩‍🍳Cook Time: 25 min
Ingredients
1 onion, diced
2 ribs celery, diced
2 russet potatoes, cubed
1 can diced green chiles, 7oz
2 cloves garlic, minced
1/2 tsp salt
1/2 tsp garlic powder
1/2 tsp thyme
1/2 tsp oregano
2 bay leaves
1/2 cup riced cauliflower
4 cups low-sodium vegetable broth
1 bag baby spinach, 16oz
1/4 tsp nutmeg
pickled jalapenos for garnish (optional)
Instructions
1Add diced onion, celery, potato, green chiles, and a spalsh of veg broth to a large soup pot
2Cook on medium until veggies start to soften – 5 minutes.
3Add garlic, salt, garlic powder, thyme, and oregano and stir. Cook 1 minute.
4Add bay leaves , cauliflower, and veg broth, stir and cover. Cook 10 minutes.
5Add spinach. Stir, cover and cook 6 minutes – stirring occasionaly
6Stir and taste for seasoning. Add nutmeg.
7Working in batches, transer to a blender and blend until smooth and creamy.
8Serving suggestions: Pickled jalapenos , serve over rice, crusty bread.
View Full Recipe
Top Vegan Recipe Resources
🥑