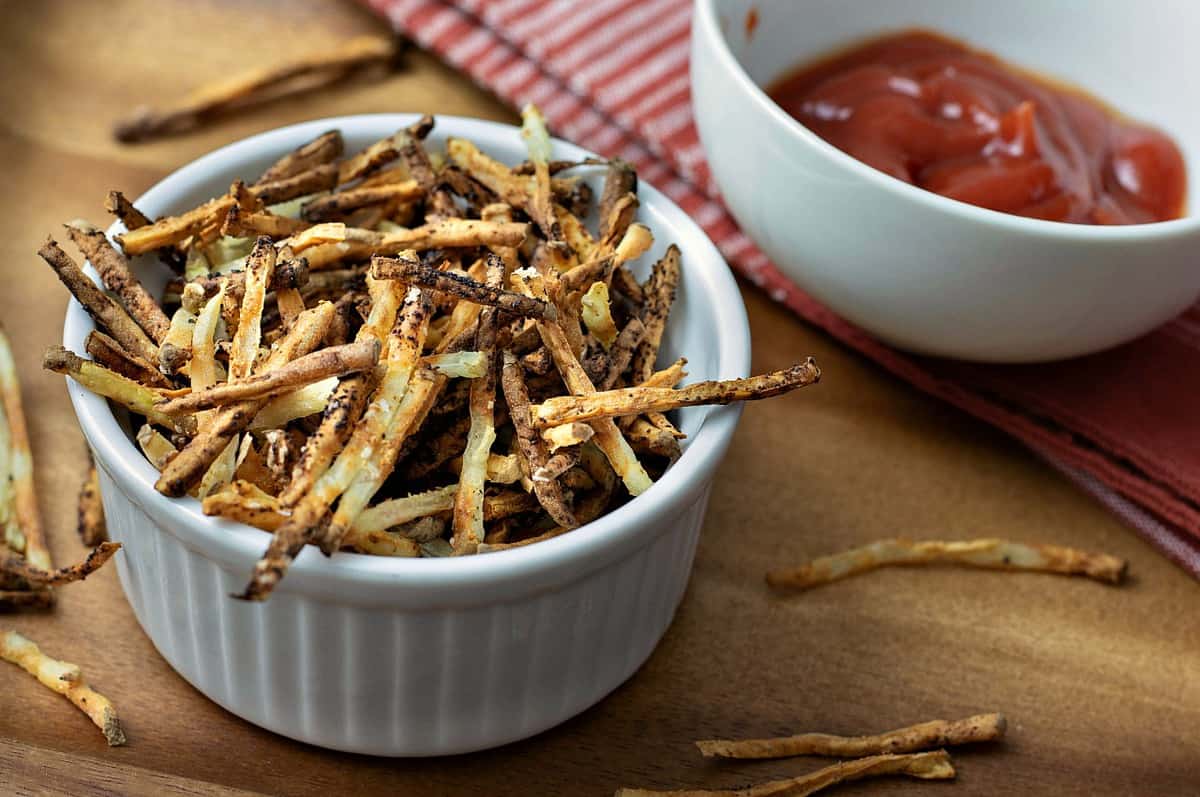 Fat-Free Potato Sticks Recipe
By Brand New Vegan
🔪Prep Time: 20 min
👩‍🍳Cook Time: 10 min
Ingredients
3 Russet Potatoes
pinch of salt
any other seasonings you like
Instructions
1Scrub potatoes and peel if desired
2Using whatever tool or method you have available, cut potatoes into 2″ long shoestring sticks about 1/8″ thick.
3Add the potato sticks directly into a bowl of cold water.
4Rinse 2-3 times to remove as much starch as possible, then wrap into a clean kitchen towel and squeeze dry
5Air Fry on 400 degrees F for about 10 minutes, shaking or stirring halfway through.
6Season with salt, pepper, or whatever spices you like
View Full Recipe
Top Vegan Recipe Resources
🥑