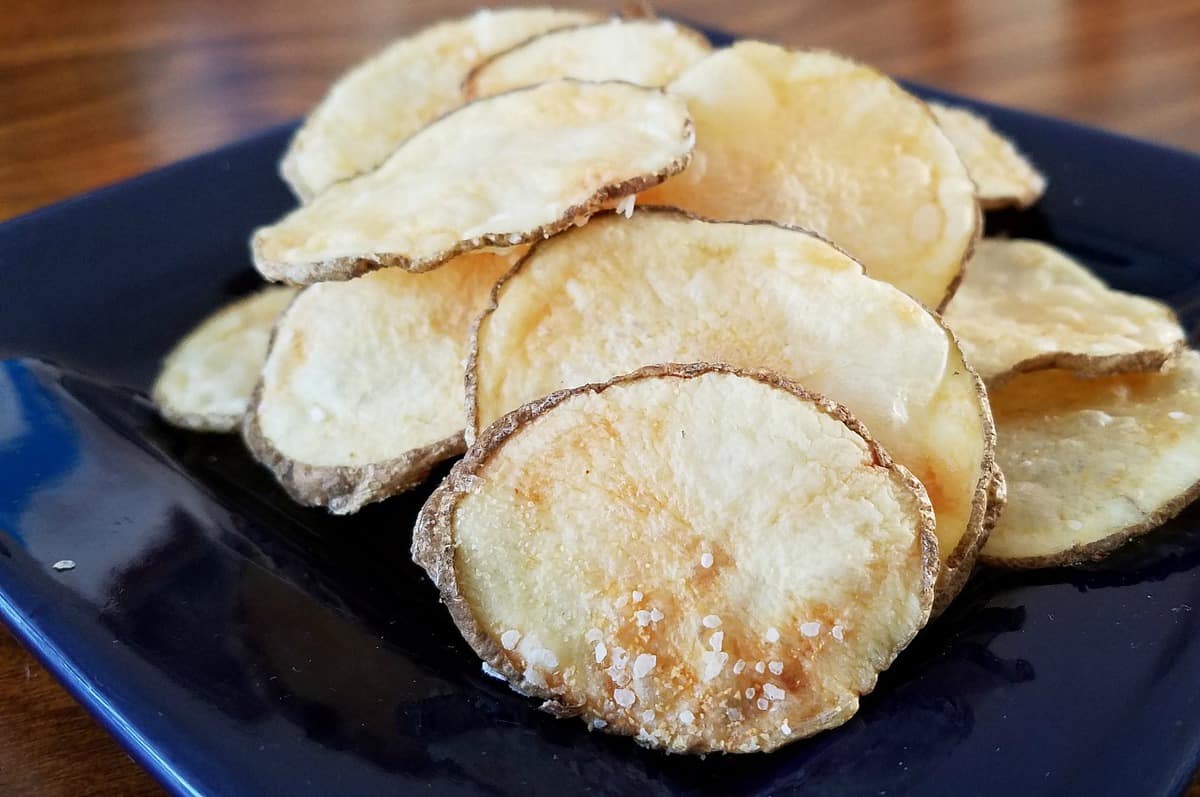 Fat Free Potato Chips Recipe
By Brand New Vegan
Ingredients
1–2 Russet Potatoes
Pinch of Garlic Powder
Pinch of Onion Powder
Pinch of Kosher Salt
Instructions
1Wash and scrub your potatoes before slicing if leaving the peel on.
2Using a mandoline or whatever slicing device you may have, thinly slice the potatoes into chips.
3Lay chips in a single layer on a sheet of parchment paper
4Sprinkle seasonings evenly over chips
5Microwave 5-7 minutes, watching closely.
6Stop when they begin to turn a golden brown.
View Full Recipe
Top Vegan Recipe Resources
🥑