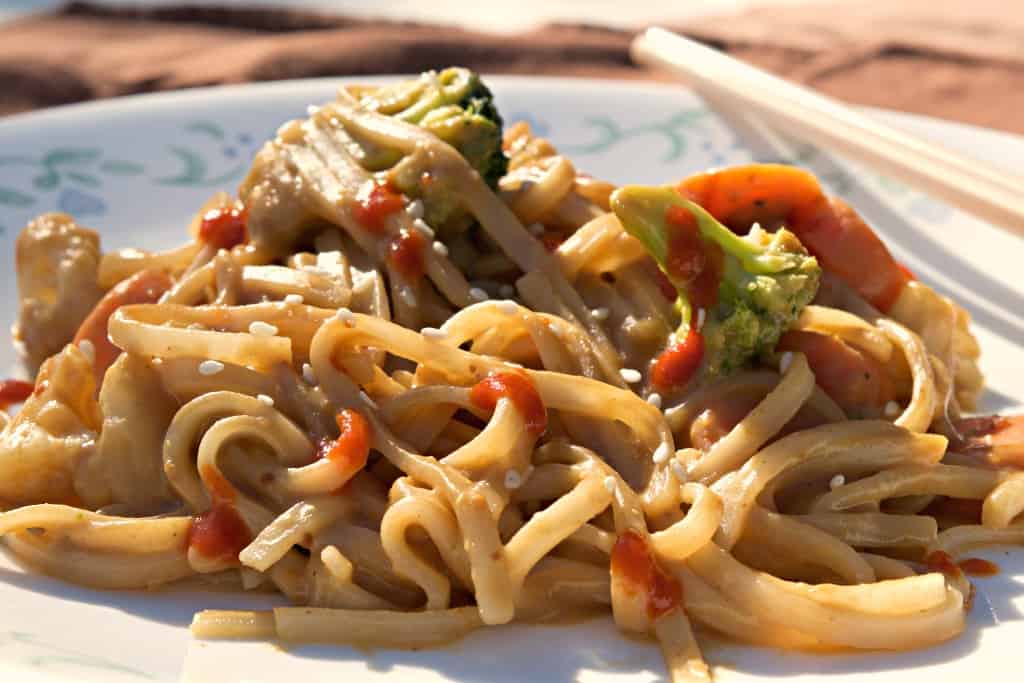 Easy Peanut Noodles Recipe
By Brand New Vegan
Ingredients
1/4 cup Soy Sauce (low sodium)
1/4 cup Water
2-3 cloves Garlic (minced)
2-3 Green Onions (diced)
1 Tbs Apple Cider Vinegar
1 Tbs Hoisin Sauce
2-3 Tbs Chunky Peanut Butter
1/4 tsp Ground Ginger
1/8 tsp Red Pepper Flakes
1/2 package Rice Noodles
1 package Birds Eye Frozen Vegetables
Instructions
1In a small saucepan, combine all the sauce ingredients.
2Heat over low heat until bubbly.
3Bring about 1/2 a pasta pot of water to a boil.
4Turn off the heat and add the noodles and veggies.
5Let sit for 10 minutes and then drain completely.
6Stir in sauce and serve.
View Full Recipe
Top Vegan Recipe Resources
🥑