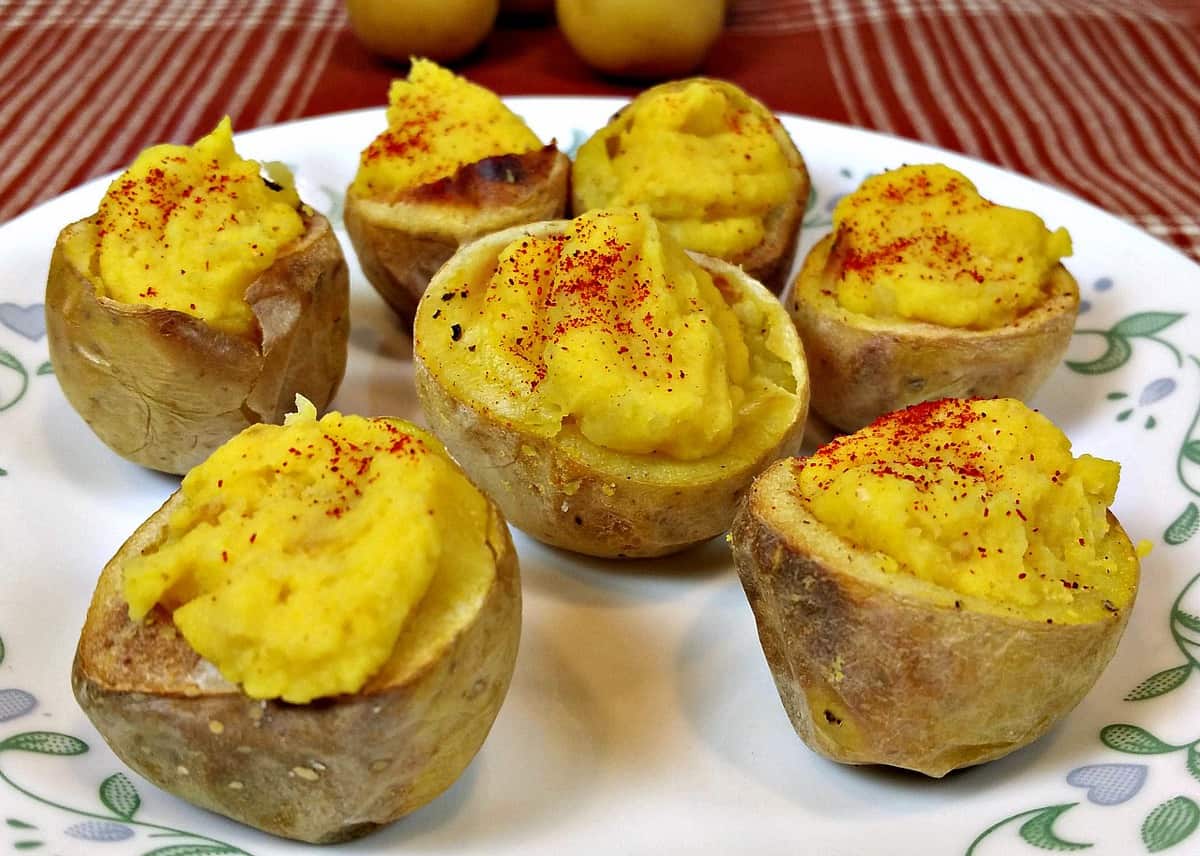 Easy Deviled Potatoes Recipe
By Brand New Vegan
Ingredients
12 small Baby Gold Potatoes
1 can Chickpeas, save the juice (15oz)
4 Tbls Chickpea Bean Juice
2-3 Tbls Lemon Juice
2 cloves Garlic (minced)
1 Tbs Dijion Mustard (or more)
1/4 tsp Tumeric
1/4 tsp Onion Powder
1/4 tsp Ground Cumin
Salt and Pepper
Paprika for garnish
Instructions
1Preheat oven to 400 degrees F.
2Scrub potatoes and slice in half
3Lay evenly, cut side up, on a cookie sheet and bake for 40 minutes.
4Drain the Chickpeas, reserving the juice, and rinse
5Add Chickpeas to blender along with garlic, lemon juice, mustard, and spices.
6Pulse until thoroughly mixed
7Add Bean Juice - 1 Tbls at a time - until desired consistency
8Add more lemon juice and/or mustard to taste
9Salt and pepper to taste
10Once potatoes are finished baking, allow to cool, and then carefully scoop out middles.
11Save the potato middles, or eat them, or add them to your hummus
12More juice may be needed if you add potatoes to hummus
13Using a pastry bag, (or zip lock baggy), fill hollowed out potatoes with hummus.
14Garnish with paprika and serve.
View Full Recipe
Top Vegan Recipe Resources
🥑