Recipes

Crispy, Oven Baked, Fat Free French Fries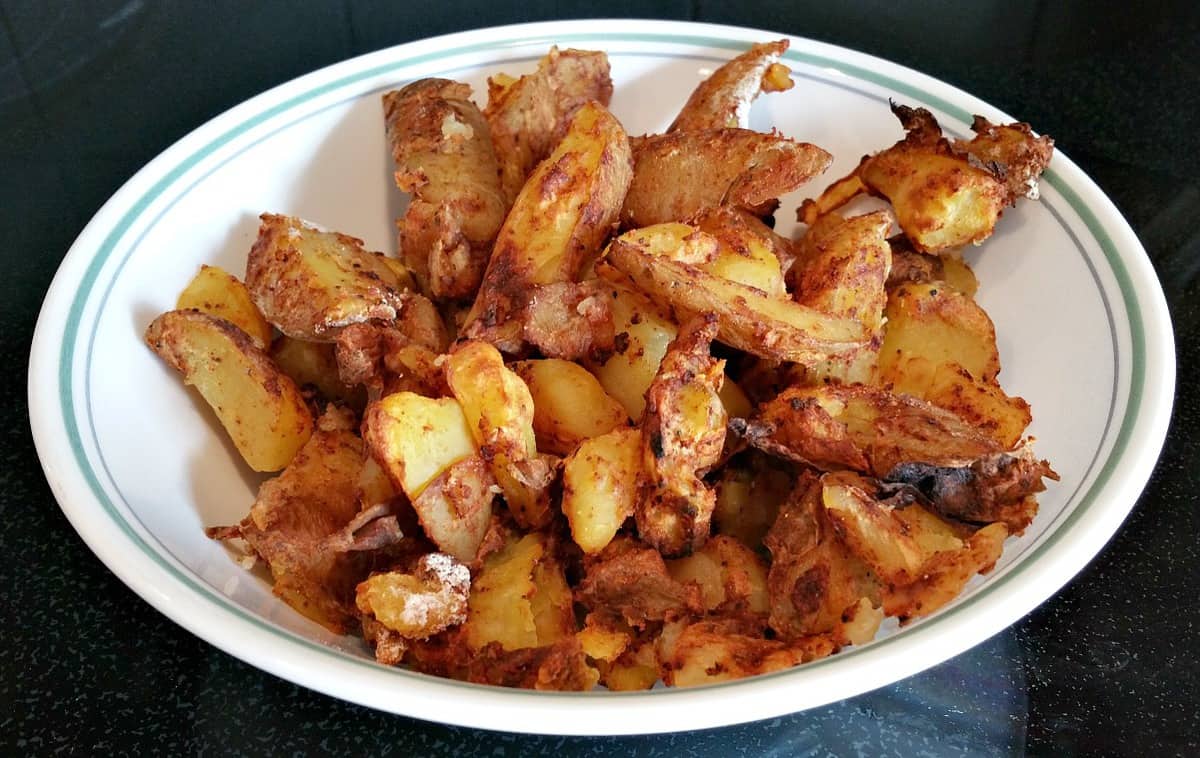 Crispy, Oven Baked, Fat Free French Fries Recipe
By Brand New Vegan
Ingredients
7-8 Potatoes (small - med)
1 Tbs flour
1 tsp garlic powder
1 tsp onion powder
1 tsp paprika
1 tsp chili powder
salt and pepper to taste
Instructions
1Clean and slice potatoes into fairly thick french fries 3/4" to 1" thick
2Add to pot of cold water (enough to cover) and bring to boil.
3Boil for 5 minutes.
4Preheat oven to 425 and line cookie sheet with parchment paper.
5After boiling, drain potatoes and place back into pot.
6Add all seasonings, cover, and shake to distribute.
7Spread evenly on cookie sheet and bake for 20-25 minutes.
View Full Recipe
Top Vegan Recipe Resources
🥑