Recipes

Creamy Tomatillo Avocado Sauce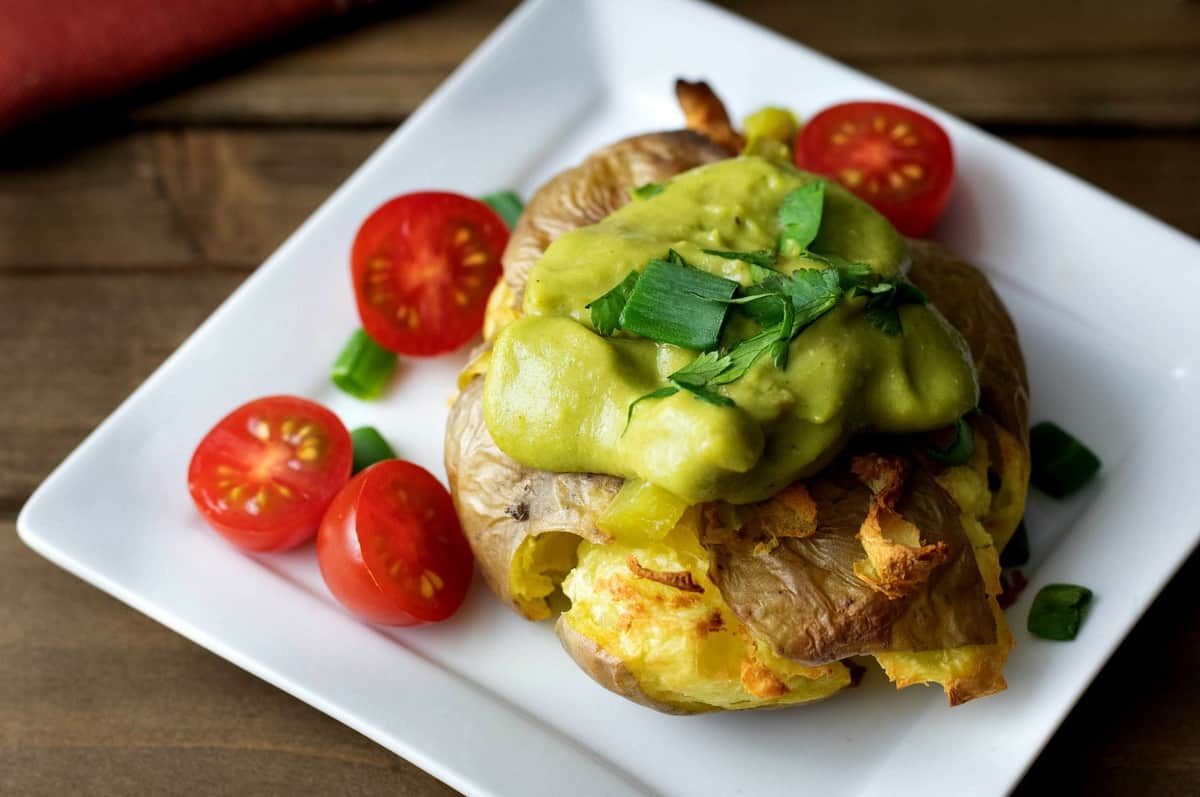 Creamy Tomatillo Avocado Sauce Recipe
By Brand New Vegan
🔪Prep Time: 15 min
👩‍🍳Cook Time: 15 min
Ingredients
10 tomatillos
1/2 yellow onion
2 cloves garlic
2 jalapeno peppers
1 poblano pepper
1 avocado
1 Tbs lime juice (1/2 lime)
1/2 tsp salt
1/2 tsp cumin
1/4 tsp black pepper
1/4 cup cilantro
Instructions
1Cover a baking tray with aluminum foil and a sheet of parchment paper (makes clean up a lot easier)
2Remove husks from tomatillos and rinse well. Cut the tomatillos in half and place them on the baking sheet, cut side down
3Place onion and garlic on the baking sheet as well – it's ok to leave the skins on
4Remove stem and seeds from jalapenos and poblano and cut in half lengthwise, then place them on the baking sheet – also cut side down
5Place the baking sheet under a broiler and roast the vegetables until the tomatillos begin to soften and the peppers begin to blister – about 10-15 minutes. Watch carefully to not burn them!
6After roasting, place the poblanos into a baggie or paper sack to steam for 5-10 minutes. This makes removing the skins a whole lot easier.
7Please be sure and wash your hands after handling peppers!
8Remove as much of the outer poblano skin as possible and add the peppers to your blender.
9Add tomatillos, peeled garlic, peeled onion, and jalapenos to the blender and puree until smooth.
10Cut avocado in half and spoon the avocado flesh into the blender along with the cilantro, lime juice, and spices. Puree again until smooth.
11Adjust seasoning if needed and serve with your favorite dish.
View Full Recipe
Top Vegan Recipe Resources
🥑