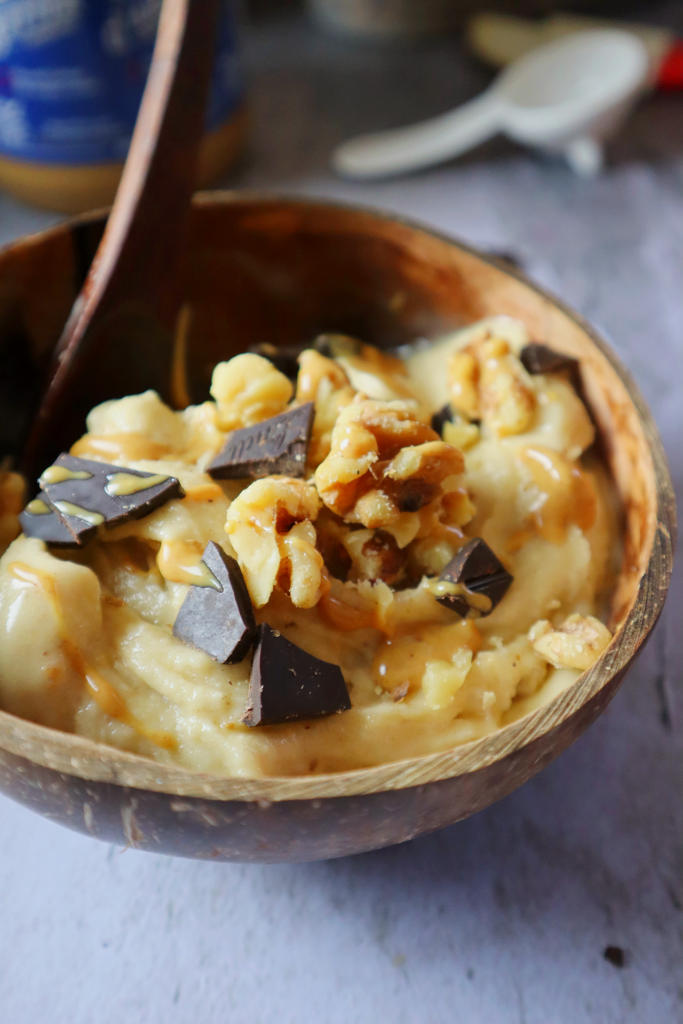 Chunky Monkey Ice Cream Recipe
By Peanut Palate
Ingredients
2 frozen bananas, peeled and chopped
3 tbsp natural peanut butter the best one only has peanuts as the ingredient. You can use any PB you wish
½ tsp vanilla extract
Pinch salt
Splash milk just enough to help it blend – add a little bit at a time if your blender is having a hard time blending it
2 tbsp walnuts toast them on the stovetop for a minute over medium heat, for extra flavor and crunch
2 tbsp vegan chocolate chips I love dark chocolate chips or a crushed dark chocolate bar here!
Instructions
1Blend together the first 5 ingredients until an ice cream forms. You may have to scrape down the sides of the blender a few times.
2Mix in the walnuts and chocolate chips by hand.
3Eat it right away, or freeze it to eat later.
View Full Recipe
Top Vegan Recipe Resources
🥑