Recipes

10 Minute Ginger Veggie Stir Fry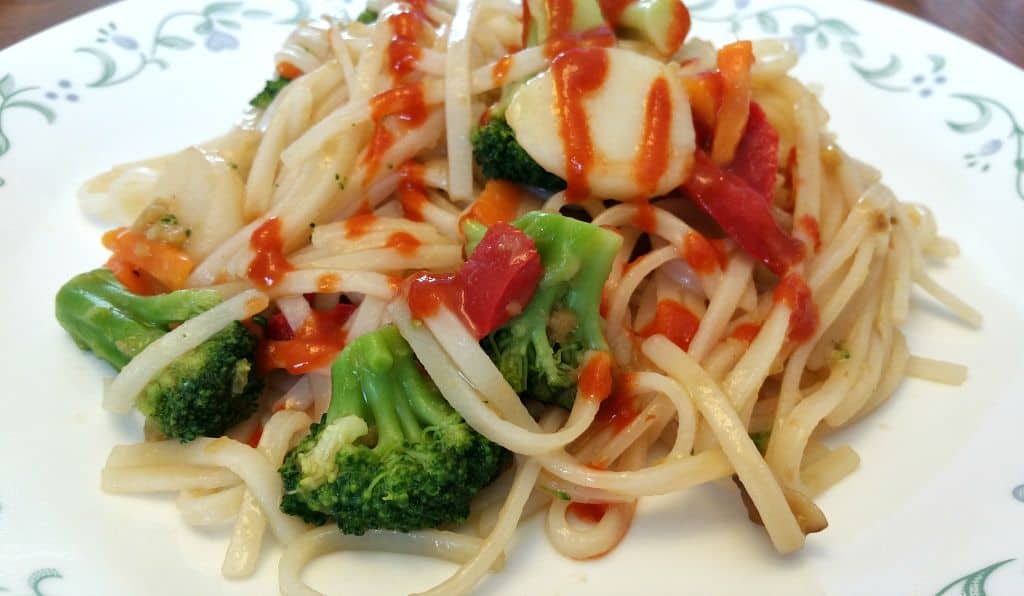 10 Minute Ginger Veggie Stir Fry Recipe
By Brand New Vegan
Ingredients
1/2 cup Low Sodium Vegetable Broth
3 Tbs Low Sodium Soy Sauce (divided)
1 Tbs Mirin (or white wine)
2 tsp Brown Sugar
1 tsp Cornstarch
3 Tbs Ginger (minced)
1/2 tsp Chili Garlic Paste
1/2 pkg Thai Kitchen Rice Noodles
1 pkg Frozen Stir Fry Veggies (16oz)
Instructions
1Fill pasta pot halfway with cold water and set to boil.
2Once water comes to a boil, turn off heat and add noodles and veggies.
3Set timer to 10 minutes.
4In a small bowl, whisk together broth, 2 Tbls soy sauce, wine, sugar, cornstarch mixture, and vinegar. Set aside.
5Peel and mince ginger and add to small saucepan with 1 Tbl soy sauce and chili paste
6Simmer until softened and then add in remaining sauce ingredients.
7Simmer until thickened and then pulse in blender until liquefied.
8Drain noodles and veggies and return to pan.
9Stir in sauce and serve.
View Full Recipe
Top Vegan Recipe Resources
🥑