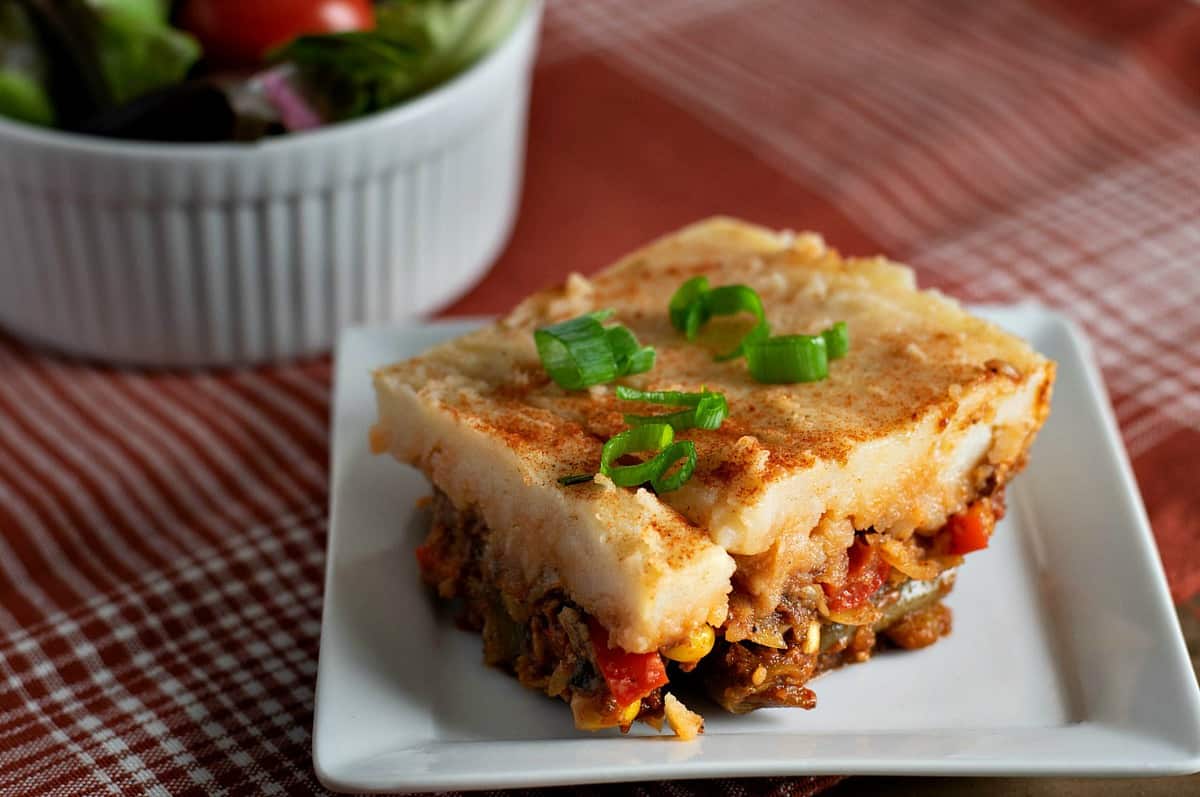 Vegan Shepherdess Pie Recipe
By Brand New Vegan
Ingredients
7 Russet Potatoes, peeled and cubed
1 batch Cauliflower Taco Crumbles, see recipe link
3 ribs Celery, diced
1 Red Bell Pepper, diced
1 Yellow Onion, diced
2 cloves Garlic, minced
1 cup Frozen Corn (or other veggie blends)
1 can Green Chiles (4oz)
2 Tbs Tomato Paste
1 cup Low Sodium Vegetable Broth
Salt, Pepper to taste
Instructions
1Prepare Taco Crumbles according to the recipe and set aside when done
2Peel and cube potatoes and either boil on the stove until fork tender, or cook in the Instant Pot with 1 cup of water for 5 minutes using the Quick Release method afterward.
3Mash potatoes until creamy adding veg broth or unsweetened almond milk if needed. Season with salt and pepper to taste. Set aside when done.
4Meanwhile, saute celery, red bell pepper, and onion until softened. Add garlic and stir for 30 seconds.
5Stir in frozen corn and chiles. Mix well and simmer 2-3 minutes.
6Add tomato paste and veg broth and simmer until slightly thickened
7Stir in Taco Crumbles when done and mix well
8Spoon the mixture into a 9″ x 13″ glass casserole dish and top with mashed potatoes.
9Smooth evenly, garnish with paprika if desired, and bake in a 350 degree F oven for 30 minutes.
10Cut into squares and serve.
View Full Recipe
Top Vegan Recipe Resources
🥑