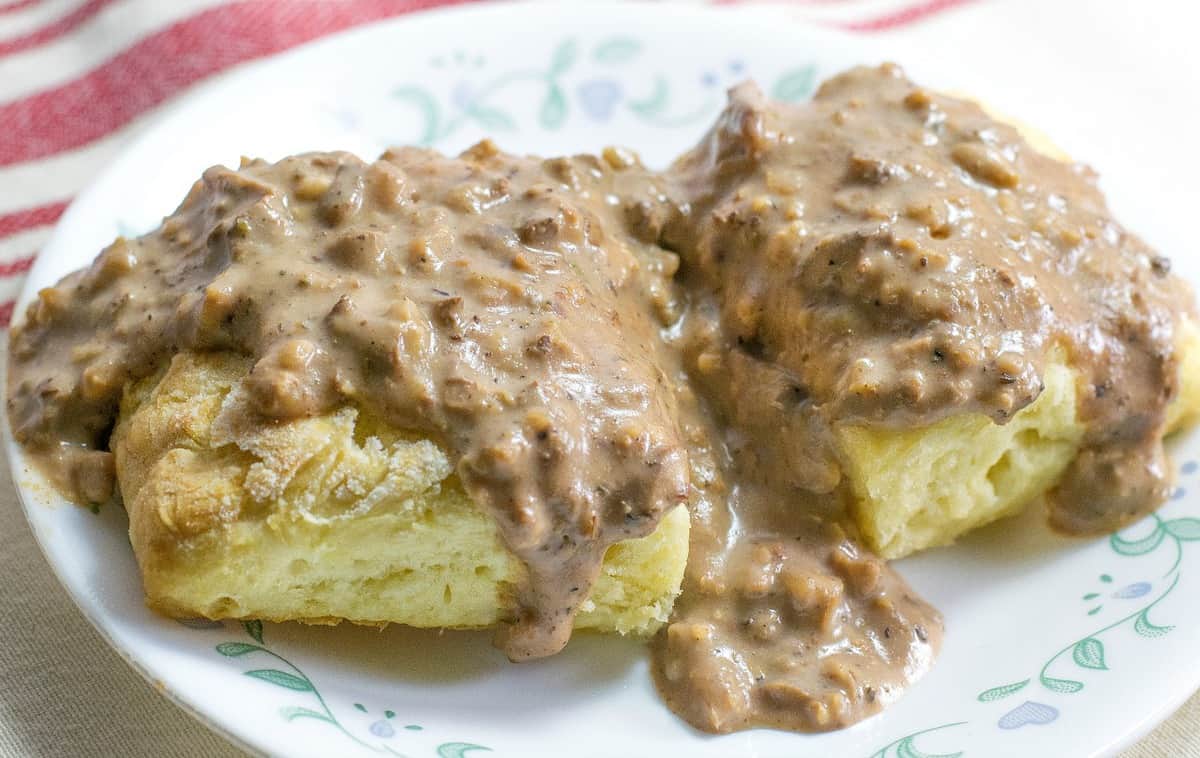 Vegan Country Sausage Gravy Recipe
By Brand New Vegan
Ingredients
1 1/2 cups Cauliflower chopped fine
4 oz Mushrooms chopped fine
1 cup Walnuts chopped fine
2 Tbsp Soy Sauce low sodium
1 tsp Molasses
1 tsp Maple Syrup
1/4 tsp Liquid Smoke
2 Tbs Nutritional Yeast
1 1/2 tsp Rubbed Sage
1/2 tsp Ground Pepper
1/2 tsp Garlic Powder
1/4 tsp Nutmeg
1/4 tsp Ground Thyme
1/4 cup Flour
1 Tbs Nutritional Yeast
1 tsp Rubbed Sage
1/2 tsp Salt
1/2 tsp Ground Pepper
1/8 tsp Ground Thyme
3-4 cups Almond Milk unsweetened
Instructions
1Preheat oven to 350 Degrees F
2Chop Cauliflower, Mushrooms, and Walnuts finely, to uniform size
3Mix together in bowl and add Soy Sauce, Molasses, Maple Syrup, and Liquid Smoke.  Mix well.
4Add remaining spices and mix very well
5Turn out evenly onto parchment lined baking sheet and bake for 30 minutes
6After 30 minutes, flip/mix with spatula and continue baking for an additional 15 minutes
7Set aside
8Mix all dry ingredients in skillet and toast over med heat for a few minutes.
9Increase heat to med-high and slowly stir in Almond Milk, whisking continuously to break up any clumps
10Once it begins to bubble, lower heat and add Sausage crumbles
11Stir until it has thickened to desired consistency.....add more milk to thin
View Full Recipe
Top Vegan Recipe Resources
🥑