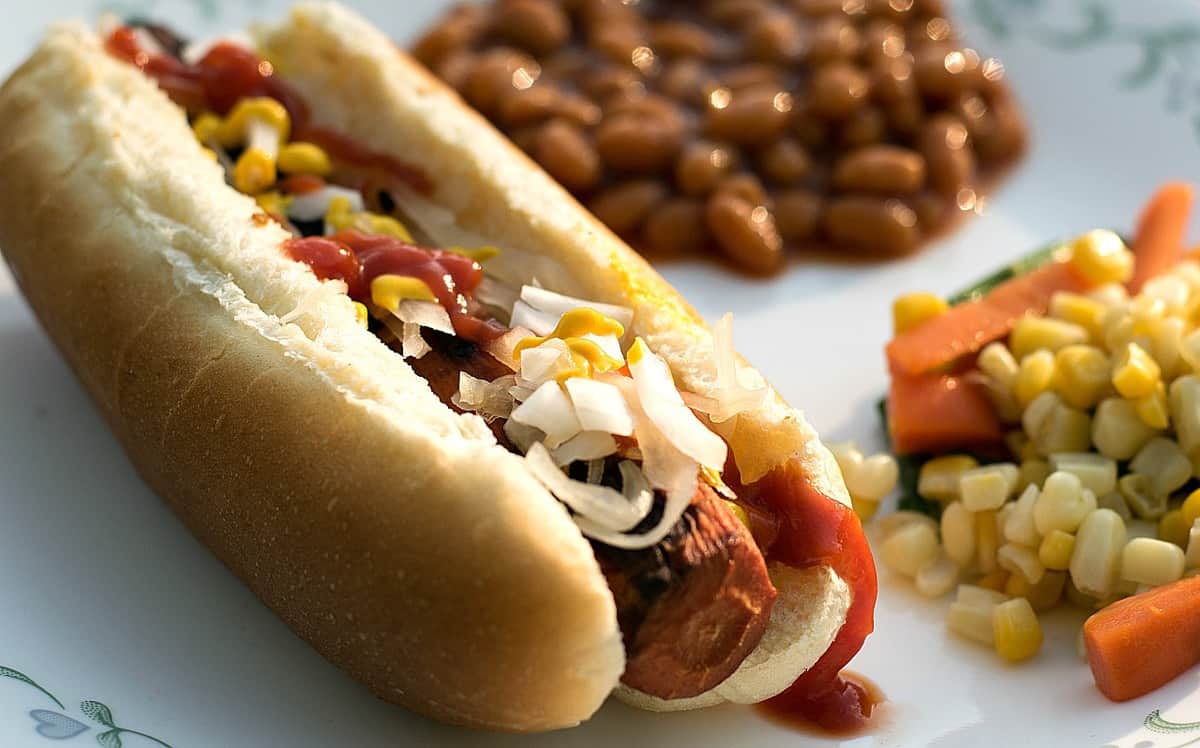 Smoky Vegan Carrot Dogs Recipe
By Brand New Vegan
Ingredients
6-8 Carrots peeled
1/4 cup Soy Sauce low sodium
1/4 cup Apple Cider Vinegar Braggs
1/4 cup Vegetable Broth low sodium
2 Tbs Maple Syrup
1 Tbs Liquid Smoke
1 tsp Yellow Mustard
1 tsp Fresh Garlic minced
1 tsp Pickled Jalapeno Juice
1/2 tsp Onion Powder
Instructions
1Cut and peel carrots to make them "bun length'.
2Boil carrots in water until just fork tender.  About 10-15 minutes.
3Drain carrots, rinse with cold water, and drain again.  Place carrots in a ziplock freezer bag.
4Whisk all marinade ingredients together and pour into bag with carrots.
5Marinate for 4-6 hrs.
6Grill carrots on an open grill, basting occasionally.
7Grill to heat all the way through and to get some blackened grill marks on each side.
8Add cut carrots and marinade to Instant Pot. Attach and seal lid, then cook on MANUAL for 3 minutes.  After doing a Quick Release you can then leave the carrots in the pot until you are ready to grill.
9I would marinate the carrots after the pressure has been released for at least 1 hour.  If not grilling soon - remove carrots and marinade and transfer to a container you can store in the fridge.
View Full Recipe
Top Vegan Recipe Resources
🥑