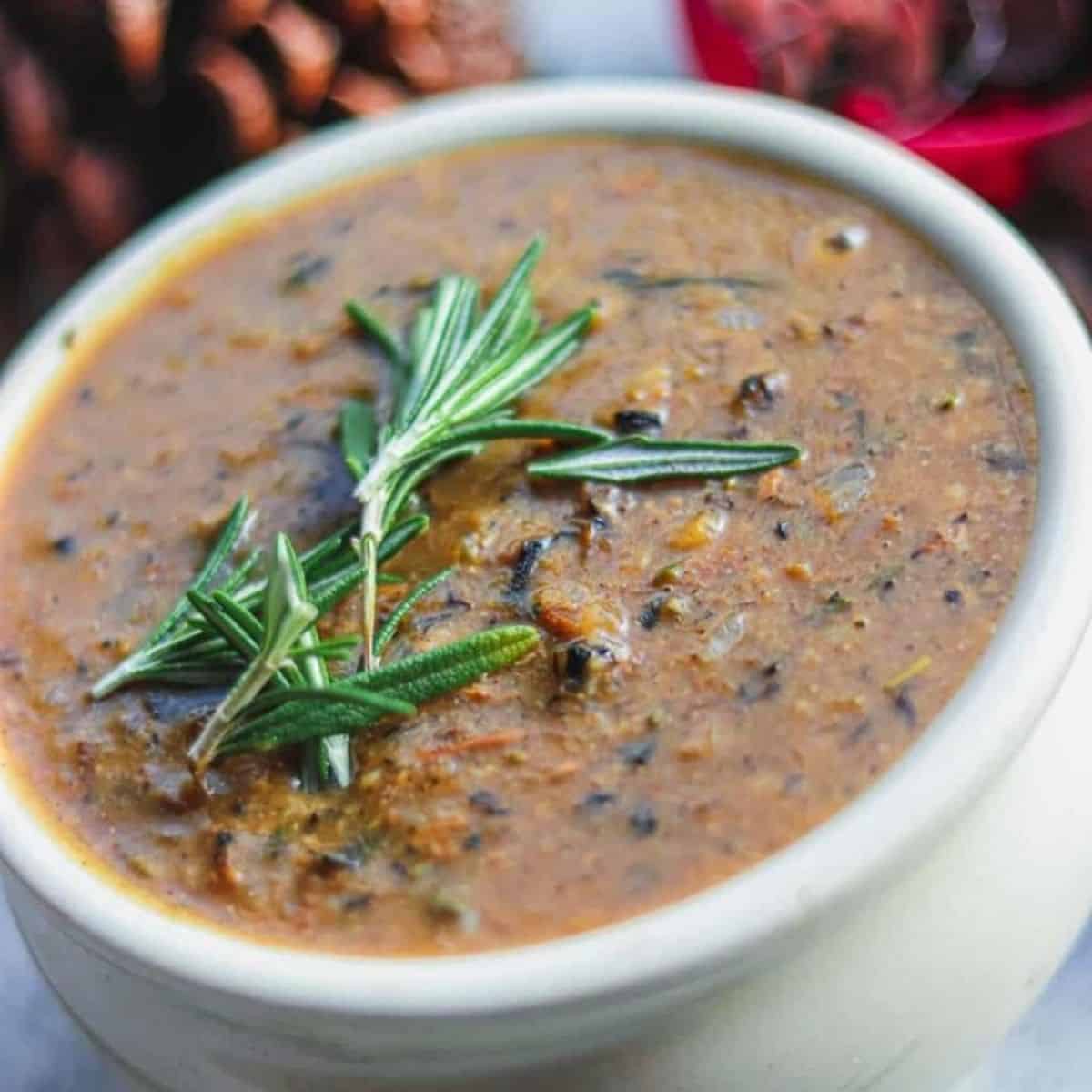 Gluten-Free Vegan Gravy Recipe
By Earth of Maria
Ingredients
1 oz dried porcini mushrooms
2 cups vegetable stock
1 medium onion chopped
1 tsp onion granules
3 tbsp fresh rosemary leaves
¼ cup gluten-free flour
¼ cup plant based milk
1 tsp mustard ensure vegan and gluten-free
Instructions
1Rehydrate the mushrooms. Cover the mushrooms in the vegetable broth in a saucepan. Bring to a boil, cover, take off the heat and leave to stand aside while you prepare the other ingredients.
2Add the onion to a non-stick frying pan or saucepan. Sauté for around 3 minutes, then add the onion granules and fresh rosemary, and sauté for 2 minutes more.
3Add the flour together with the plant based milk. Sauté for around 2-3 minutes, working continuously to ensure that the flour doesn't begin to stick.
4Pour in the mushroom-vegetable broth mixture, and add the mustard and the nutritional yeast. Bring to a simmer and stir over a medium heat for around 2 minutes.
5Transfer to a blender or food processor and blend until your desired consistency is reached. You can keep it as chunky or as smooth as you like.
View Full Recipe
Top Vegan Recipe Resources
🥑